Given that we spend about 25 years working, our 'experience' at work should be the highest priority.
Yet we often focus on raw employee productivity, hitting KPIs, and profitability.
Employees' experience at work can be easily overlooked, as we expect people to show up and do their job.
Now, with the experience generation, millennials, making up 35% of the workforce, it's no surprise the conversation has shifted, and the future of work spotlight turns to experience platforms.
What is the definition of an employee experience platform?
Before diving into how to choose the right employee experience platform and why HR and leaders should invest in it, let's define the term by breaking it down into two concepts.
What is employee experience?
Josh Bersin gives us a comprehensive but simple definition of employee experience:
A company-wide initiative to help employees stay productive, healthy, engaged, and on track.
The employee experience encompasses the entire journey, from recruitment and onboarding to off-boarding and every touchpoint in between. It's holistic, focusing on all aspects of a worker's day-to-day, from helping get work done to ensuring physical and mental well-being. Experience is a 'company-wide initiative', meaning the task shouldn't fall to one team member or department. Everyone has a part to play in providing peer feedback to improve the workplace experience.
What makes up a platform?
In this context, when we refer to a 'platform', it means grouping technology. It combines several tools into one space.
So now that we have a better understanding offer these two terms, what is an employee experience platform?
Josh Bersin says :
It's all about delivering an easy-to-use platform of tools that makes work productive.
However, we take a more all-encompassing view.
Definition of an EXP:
Our understanding is that an employee experience platform is a space that combines engagement, well-being, productivity, collaboration, and communication tools that are accessible, unified, and easy to use. It is an interface designed for employees to meet all their needs and goes beyond productivity to offer many benefits.
Why should HR invest in a digital employee experience platform?
With workers spending so much time at work and a growing awareness of the physical and mental challenges that involves, employee experience is no longer a 'nice to have'.
Pre-pandemic, HR and leaders started to design physical workplaces with nap pods, table tennis, gyms, and unlimited snacks. These perks were designed to create a fun office that people wanted to go to. Then health and safety requirements meant fewer people in the office, fewer interactions, and a mass movement to remote work. However, even in a remote setting, it is important to consider the impact of work environment on employee productivity and well-being.
The virtual workspace is where people spend their day, so it's no surprise that 42% of Human Resources leaders in 2020 said improving the employee experience was a top priority in influencing technology decisions.
What are the benefits of a virtual workspace that meets everyone's needs?

Increased engagement & productivity
Highly engaged staff comprise only about 13% of workers, yet they offer 17% higher productivity, are less likely to leave, make fewer mistakes, foster better team morale, and can become effective brand ambassadors. Employee engagement comes from feeling connected to a company, and the connection is built through interactions, collaboration, and culture. So, an EXP can help boost engagement by bringing people together.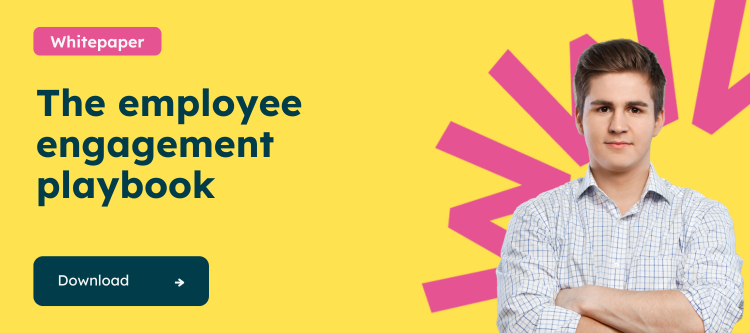 Better culture & empowerment
In the move to remote work, HR and leaders fear a loss of company culture. Creating a unified culture can seem daunting when teams are distributed and people work from different locations. However, company culture can be built, maintained, or reimagined by giving workers a common virtual workspace.
In fact, providing people with the right tools and resources empowers them. Creating an open platform overcomes hierarchical barriers. Today's virtual experience platforms can be used to design a better, more inclusive culture.
Higher retention & lower turnover
Staff with positive work experiences are three times less likely to consider leaving their roles. Considering that the recruiting, training, and onboarding process is expensive, investing in positive experiences that encourage employee retention is worthwhile.
Increased productivity & time saving
Productivity is hindered when people have to spend time switching between applications, searching for information, or completing repetitive tasks that could be automized. We switch between apps more than 1,100 times in our workday. It's easy to see how much time is wasted without realizing it. An employee experience platform easily solves this problem by grouping the tools people need into one platform.
Wellbeing & happiness at work
We spend around 40 hours a week at work, and in countries like France, the UK, and the US, staff work up to two hours a day while remote. Long days in the office or at home can be tough, and if employees aren't supported, it can lead to stress, burnout, and high employee turnover. An EXP offers a softer side to employee needs, supporting mental and digital well-being. For example, taking a virtual coffee with coworkers offers a break from work, social interaction, and a chance to talk and share.

How to design an experience platform employees will love?
Now that we understand the benefits of a positive employee experience, how can you create a platform that meets the needs of your team?
Must-have features for your EXP that will ensure successful adoption
Implementing an employee experience platform can be overwhelming, but ultimately it's designed to simplify work life. Here are a few key features and functionalities you want from your platform.
One unified & simple platform
Your team need a unified platform that offers a single point of access to all their tools and applications on login. Every department has multiple apps they use daily, HR has anywhere from 11 to 22, and one tool can't replace everything. So, an EXP isn't designed to ''do it all'' but to ''gather it all in one dashboard. The idea is to create more user-focused technology and to unify tools to simplify employees' jobs.
At the same time, to avoid silos, companies need common spaces for all departments. Having one place to manage all interactions that are visible, accessible, and inclusive unifies people.
Your EXP needs to integrate a communication space and a collaboration tool and allow each department access to its unique applications. These should be stored in a single platform to save time spent switching between apps.
A space to gather collective intelligence
Collective intelligence refers to the knowledge of everyone in your organization. Employers increasingly realise that staff are powerhouses of information and a heavily underused resource. So an employee experience platform should offer a way to gather this knowledge and simplify knowledge sharing.
Collecting and sharing knowledge can happen in multiple ways and in different spaces. The traditional company intranet is one. An intranet is a great place to store reference documents that employees need to access often. For example, a company's annual leave policy, general rules for the office space, and health and safety regulations. These documents can be communicated from the top down and don't require daily collaboration.
Cover every touchpoint
An employee experience platform should facilitate and try to improve every employee interaction with a company, starting with their onboarding. The right EXP will simplify onboarding by automating tasks for HR professionals, providing new hires with the information they need from day one, and creating a collaboration space for newcomers to interact with their team members.
With up to 25% of new staff leaving in the first six months, creating a good impression quickly is crucial.
AN EXP should be designed to improve the full employee journey and their day-to-day work. From easily logging on in the morning, searching for information, collaborating with colleagues, having an informal chat, consulting an HR document, monitoring metrics, and so much more. HR leaders and end users need their EXP to handle a lot. For example, performance management and goal setting allow both employee feedback and performance reviews for ongoing professional development.
Make it social & collaborative
Teamwork and collaboration are key to success, and people need to be able to work together easily on collective tasks in real time. Microsoft Teams is one tool that has exploded in use recently, and integrating this familiar tool into the EXP will speed up adoption. It can be enhanced further when your platform offers templates for collaboration, better governance, and automation to simplify repetitive tasks.
Beyond collaboration on work projects, social interactions are a crucial part of the employee experience. Casual catch-ups are increasingly important as people work remotely and should be facilitated in your digital platform.
Your EXP could also offer an employee recognition tool, like a space where colleagues can share kudos and thank each other for their support.
Ensure it's flexible & hybrid
The modern workplace is flexible, hybrid work is the norm, and employees are routinely split between home and the office. So an EXP should be accessible on mobile, from a browser, or in an app, allowing people to be productive and engaged from anywhere. Everyone from field workers to remote or in-office employees should be able to access the employee experience platform.
To be inclusive and to ensure every employee can take full advantage of the platform, the EXP should also be easy to use regardless of people's digital dexterity.
What is the best employee experience platform?
There is no one-size-fits-all answer to this question, as the best employee experience platform will depend on your organisation's specific needs. It's important to evaluate different platforms based on factors such as user experience, features, and pricing to find the one that works best for your team.
Why can HR tech initiatives fall short?
Lack of training and preparation, poor user experience, and resistance to change are detrimental to the quick adoption of HR technology. However, next-generation employee experience platforms are designed to simplify and enhance user experience, and many, like Powell Intranet, offer gamification features to gain quick and lasting buy-in. Ultimately, ensuring your employee experience solution succeeds relies on having the right software provider who understands employee needs.