Reimagine your company intranet
and transform communications
Create a Social Intranet on SharePoint Online
With Powell Intranet, the award-winning, customizable, and inclusive intranet solution, you can supercharge your Microsoft 365 digital workplace for an exceptional employee experience.
100% of employees included
+87% more social interactions
2x more adoption vs legacy intranet
-85% time to deploy a site collection
For Employees
Powell Intranet is accessible on your desktop, browser, or mobile intranet app. An intuitive interface makes it easy to contribute and find information.
For IT
Fully customizable, scalable, and packed with governance features – IT teams love Powell Intranet. Secure & compliant data remains in your M365 tenant.
For HR & Comms
Inform, engage and include every employee in a social SharePoint intranet that makes the most of Viva Connections.
Award-Winning
Don't just take our word for it; Powell Intranet is recognized by Gartner, Forrester, Lecko, Clearbox Consulting, Info-Tech, and the World Economic Forum.
Powell Intranet features for everyone
Department Pages
Each department has its own page to share information & access resources.
News
Everyone can stay up-to-date on the company news page.
Search
Save time and search for the content you need.
People Directory
Easily find colleagues and their contact details to stay connected
Hot Desking
Prepare for hybrid working; employees can reserve desks for in-office days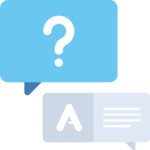 FAQs
Help everyone easily find answers to common questions.
Events
Display events and ensure everyone knows what's coming up.
Gamification
Engage employees with gamified features like social sharing and idea management.
For All Your Internal Communications
Inform employees with targeted corporate communications in an interactive staff intranet.
Targeted
Deliver impactful communication with targeted & multi-lingual content based on user profiles and preferences.
Customizable
Personalize your company intranet to your branding. Powell Intranet offers a highly customizable look & feel.
 Inclusive
Give everyone access to a mobile intranet app, even frontline workers not equipped with a Microsoft 365 license.
 Engaging
Boost employee engagement with features like gamified social sharing, idea management, and an intuitive user experience.
Built on Microsoft 365
Manage SharePoint Online at scale with the easy-to-use governance and templating features Powell Intranet offers.
Ready-to-use
Create stunning no-code or low-code intranet sites from a rich catalog of premade templates.
Customizable, scalable & open
Our core engine makes it easy to customize, deploy and update your Microsoft 365 intranet at scale, even for multi-lingual organizations. Connect your 3rd party apps (ServiceNow, Workday, SAP…).
Built on Microsoft 365
IT managers can rely on Microsoft security, modern experience, and updates. Natively connect Microsoft 365 services with no costly custom developments.
Security & Compliance
All documents & data remain in your Microsoft 365 tenant. Identities and access rights are managed with Azure Active Directory.
Better Employee Engagement
We create the best employee experience with engaging features and templates for every department—more than just a company intranet.
Social Sharing with Employee Advocacy Templates
Turn employees into brand ambassadors with a social sharing template for the intranet. You can easily create an accessible space in your company intranet designed to engage employees as brand advocates.
When employees share content organically with their social networks, marketing creates internal influencers, sales see more qualified leads, and HR reap the benefits highly engaged employees bring.
What you can do:
Marketing curate and suggest content to share
Employees gain points and badges for every social post
Anyone can suggest links and ideas for future content
Hot Desking with Flex Desk
With the FlexDesk widget for Powell Intranet, hybrid employees can choose whether they work in the office or remotely. For office days employees can book their hot desk in advance.
What you can do:
Employees pick a desk, a date, a time, and reserve – it's that easy
HR and colleagues can see who is in the office and plan their own schedule
Onboard Employees Remotely in your Intranet
Onboarding new hires who have never stepped foot in the office is a challenge for HR managers, but one which can be overcome with Powell Software templates for your intranet and Teams.
Intranet templates allow admins to easily create a dedicated HR space that regroups all the information employees need in their first few days. When your company is scaling quickly, onboarding new hires fast is critical.
What you can do:
Create a dedicated onboarding space in the intranet with all the information newcomers need
Create a private Microsoft Team linked to the intranet
Connect HR, the newcomer, their manager, and buddy in a Team
Provide new hires with everything they need to get started
Experience Powell Intranet In Action
Get started today!
Interested in learning more about Powell Intranet? Contact us for a demo and start improving your employee communications today.
Resources
Latest articles & downloadable content

CLIENT SUCCESS STORY
Discover how Carrefour Voyages provided business support and a powerful communication tool with Powell Intranet. 
Download the Powell Intranet success story and learn: 
Why 82% of employees feel more connected
How a user-friendly digital workplace resulted in 81% adoption
How to digitalize communication and more

A GUIDE TO POWELL INTRANET
Explore how Powell Intranet helps organizations achieve communication success & engaged employees.
Download the ebook and discover: 
The benefits & features of an intranet for every department
How you can improve internal communications with an interactive intranet platform
How Powell Intranet supports the move the hybrid work
Improve your employees experience with Powell Software's digital workplace