Marketing & Communications
Supercharge internal communications in Microsoft 365
Put power in the hands of your employees with a digital workplace designed for an exceptional employee experience. Supercharge internal communications with the award-winning, customizable, and scalable intranet solution built on Microsoft 365.
100% of employees included
+87% more social interactions
2x more adoption vs legacy intranet
-85% time to deploy a site collection
Not your traditional SharePoint intranet
Why does Powell Intranet see double the adoption rate of legacy intranets? Because it's packed with features, every department will love, especially comms.
Targeted content depending on end-user.
Different content creation modes.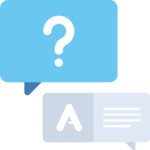 Multi-lingual capability and auto-translation.
Gallery of templates to easily deploy & update.
Streamline employee communications
Say goodbye to long emails lost in overflowing mailboxes.
Eliminate information overload with streamlined internal communication channels organized and optimized for everyone's benefit.
Share company updates with every employee.
Ensure no one misses essential messages or corporate information.
With Powell Intranet, personalize the experience with targeted & multi-lingual content and let users filter by location, department, and more.
Share knowledge with everyone
No more fake news; you have a single source of truth.
Empower employees throughout their workday by providing them access to important content in one central repository for better knowledge management.
Use the intranet to store documents, like brand guidelines or upcoming events.
Allow employees to collaborate on documents, share knowledge, and access resources from anywhere at any time. Powell Intranet is accessible from your browser, Microsoft Teams, or mobile app – even for frontline workers without an M365 license.
Engage & create advocates
Turn staff into internal influencers.
Encourage employees to share content by gamifying advocacy – all from within a single, cohesive platform.
With the employee advocacy template in Powell Intranet:
Increase brand awareness and organic reach.
Leverage marketing content to the max.
Boost employee engagement.
Reward participation through gamification.
Quickly build an employee advocacy program with our social sharing tool for the digital workplace.
Manage crisis communications
When a crisis hits, it pays to be prepared.
Whether it's an oncoming crisis or a need to coordinate new HR policies, an intranet simplifies communications between team members—no matter their location.
The Powell Intranet crisis management site template:
Is pre-built and ready to be deployed, so when a crisis hits, you're ready.
Allows you to control the flow of corporate communications so all employees, from remote to deskless, are kept informed and up to date.
 Resources for Internal Communication
Interested in learning more about improving your employee communications and boosting engagement? Powell Software has you covered with downloadable resources, like whitepapers and case studies, and our always up-to-date blog.
Manage Intranet Content
Content, in how it's created, published, and managed, is the lifeblood of your organization. If you have just launched an intranet or are running an existing one, this guide will help you with the A-Z of your content strategy.
RSL LifeCare connected a distributed workforce
With the help of Powell Software and partner Synergy, RSL LifeCare made the move to a sophisticated intranet accessible to those on the field or in the office.
Blog
February 28th, 2023
An intranet is essential for businesses to communicate internally, share resources, and promote collaboration. But knowing where to start when building your intranet can be difficult. This article provides a step-by-step guide on how to build an intranet, including the available tools and software, ...
Blog
February 23rd, 2023
Businesses today are looking for cost-effective ways to manage their internal operations better. One of the solutions they can explore is setting up an intranet – a dedicated and secure network that can be accessed only by authorized personnel. But how much will it cost to build an intranet? R...
Blog
February 7th, 2023
The Internet and Intranet are two powerful tools businesses, schools, and other organizations use to increase productivity and streamline processes. However, the question most people ask is, what is the difference between these two components? This article explains each one in detail, breaking down ...
Join over 1.5+ million global users improving their employee experience
Improve your employees experience with Powell Software's digital workplace