Stay productive & engaged from anywhere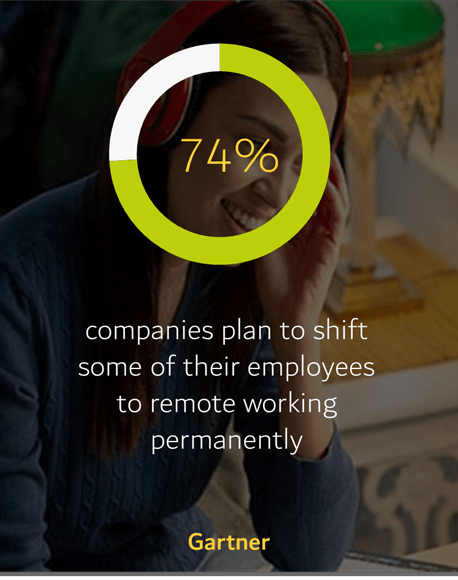 Hybrid work has taken the spotlight. Employees are now split between being remote, in the office, and on the field. Most organizations now plan to make the switch permanent.
Organizations that move to a hybrid work model need a flexible digital workplace to bring people together, maintain social links and help remote teams stay productive.
They also need new ways of engaging employees in the company culture and goals to build a sense of belonging and alignment.
Connect & Engage Hybrid Workers
Powell Software connects employees and organizations through technology to bring comms to life and make hybrid work possible. We help to maintain social ties and a build sense of belonging in a happier, flexible workplace.
Keep your workforce informed, engaged, and aligned
Get more buy-in to company culture and goals
Keep company content consistent and visible wherever it's consumed
An innovative and playful approach engages people in company initiatives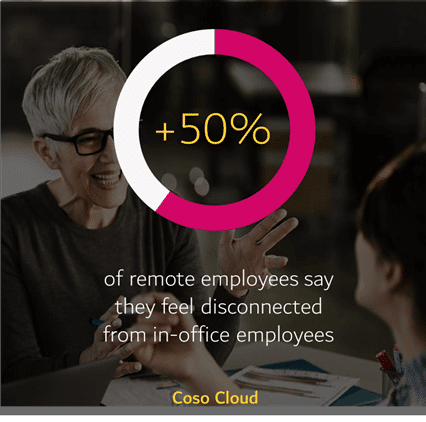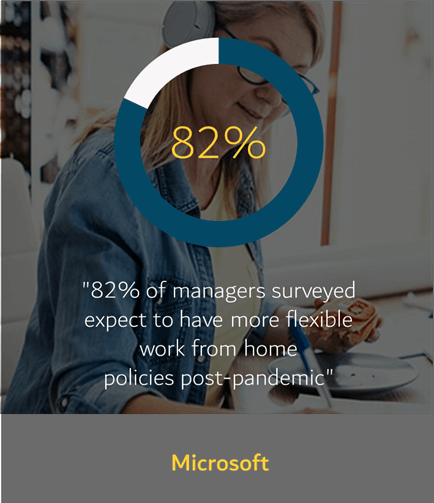 Boost Remote Teams Productivity
As more employees embrace remote work, some are discovering home is where they are most productive. We provide employees with the right set of tools they need to complete their daily tasks from wherever they are. Communicate and collaborate effectively and securely regardless of location with the right digital experience.
Work seamlessly as a team, no matter where each person is located
Get work done through adapted and digitized processes
Set simple guidelines included in the workplace to keep it organized
Find who or what you need with ease when you need it
Promote Diversity & Inclusion
Include everyone in the digital experience to achieve hybrid work success. Create a company culture that supports diversity and inclusion, ensuring a happy and engaging space where all employees can thrive.
Ensure everyone can access everything from everywhere
Provide a full mobile application to keep your company intranet in employees pockets
Communicate clearly through a fully connected environment
Better communicate with employees from the field to the office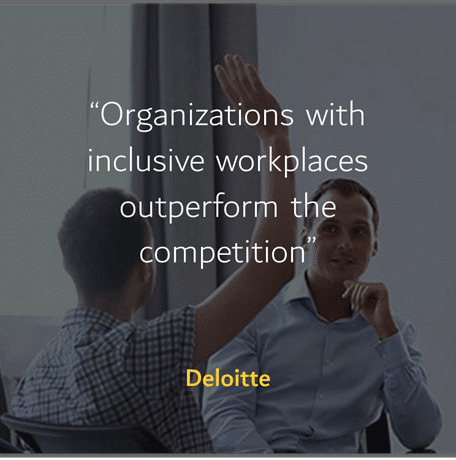 Making the move to hybrid work possible
Learn more about how Powell 365 truly connects your employees with the organization through adapted communication and collaboration for the hybrid workplace.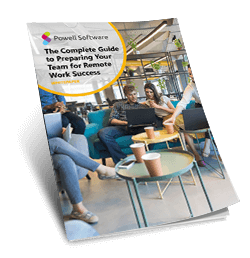 2020 was a catalyst for remote work, and many organizations are now making the switch to remote full time. We've put together this comprehensive guide to help you make the move to remote work a success. Download the guide and learn how to make the move to remove work a reality!
You'll learn:
Remote work facts vs. fiction
The many faces of remote work
10 essential remote working digital tools
How to build communication and collaboration within remote companies
Defining company culture for remote teams
Remote Work Resources
Follow the Powell Software blog for remote work best practices, tips, and guides.
What is an employee experience platform? It is a tool that reunites everything employees need to get their work done day to day.
Highly engaged employees are a rare find, but bring invaluable benefits to an organization - from lower turnover to increased productivity and profitability.
Microsoft Viva is a new employee experience platform that complements the Powell 365 digital workplace and confirms that the future of work is hybrid.