Capture the collective intelligence contained in Teams in a structured knowledge base in your Intranet
As we introduced in the two previous articles (article 1 & article 2), the interest in using Powell Software solutions lies in particular in the possibility of using Microsoft's Power Platform to extend the possibilities of your intranet and collaborative spaces while customizing them to your business challenges. In this  3rd article, we will see how Microsoft's Power Platform allows us to address a major knowledge management issue: how to capture key information shared in team messages or Microsoft Teams conversations.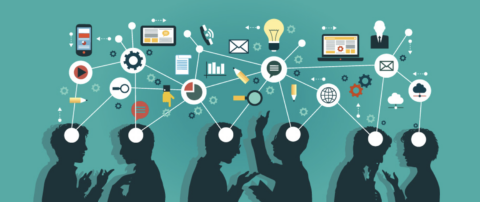 Perpetuating the important information contained in written conversations
Microsoft Teams is now the preferred exchange space for many companies. It is the place where key company information is exchanged: important knowledge about products, customers or processes, good ideas or best practices.
Even if the Microsoft Teams search tool has progressed well and allows a search by words, the fact remains that knowing how to perpetuate the important information contained in written conversations is a key issue of productivity and operational efficiency.
To achieve this goal, there are two steps:
Know how to capture the content of a Teams message on the fly and as simply as possible. If the experience is not seamless, employees will not participate in this collective effort.
Save it in a structured knowledge base that is pleasant to navigate. This is essential to make employees want to look for information in this internal wiki, enrich it and make it live.
Structured knowledge base
Regarding the structured knowledge base, we have with Powell Intranet a "knowledge base" or "wiki" template, which allows us to create pages categorized by interest and sensitivity and which can be "tagged." Like all Powell Intranet components, they are SharePoint objects: they guarantee to be secure, offering fine access rights management, and being able to be filtered, searched, and distributed to other places on the intranet.
The addition of Powell's know-how is to have made them attractive formatted pages with a ready-to-use and intuitive input form and to add the necessary interactions to make it a lively and engaging space: pages can be liked, commented, and shared in Teams, Yammer, etc …
All the pages are gathered around in a dedicated site that contains a home page that facilitates access to knowledge according to several dimensions: the most read, most commented or liked pages, keyword search, or free search. The administrator team can also choose to promote some of the knowledge pages.
As with all our other templates, they are accompanied by engagement techniques such as gamification, Kudos, which allow employees to enter a healthy collective emulsion and increase uses.
This template is very close to another model heavily used by our customers: our ideation center model: Generate ideas & fuel inventiveness with Powell Software's Ideation Hub! (powell-software.com)
Extend the use of these business knowledge pages with Power Automate
Power Automate allows us to extend the use of these business knowledge pages to the collective intelligence contained in Microsoft Teams. We use the ability to create flows that can be triggered from a chat or channel message:
The flow starts with a simple input form.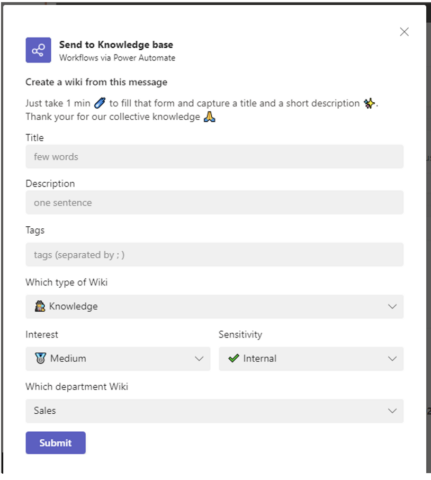 The information entered allows the flow to create a new knowledge page from the content of the selected Teams message and the metadata entered in a few clicks by the user.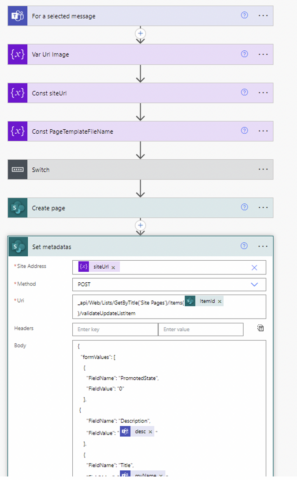 Finally, the flow posts a message informing members that the message has been captured in the knowledge base. It allows you to access the created page to possibly edit it (change the default image, add a tag, modify the content).
The advantage of this approach is that each flow made available to our customers remains customizable either by the customer's partner or by the company itself. What would have required development capabilities a few years ago is now easily possible by many people in small, medium, or large organizations.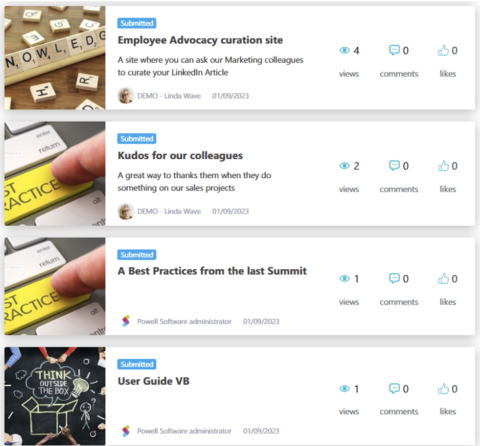 Moving Forwards
In summary, we have seen in this article how Powell Software solutions based on Microsoft technologies take advantage of the low-code capabilities of the Power Platform to extend Powell Intranet's structured knowledge bases to Microsoft Teams, allowing them to fetch information where it now is: in Microsoft Teams.
Can you say the same with your Digital Workplace?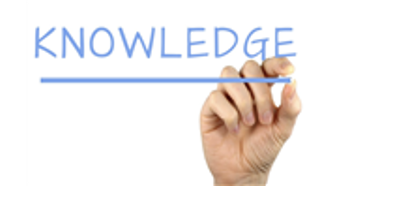 Find us in the next article to see how the power of Power Automate makes it possible to create real business notifications, including on our mobile application.