Understanding information protection features in Microsoft Teams
Securing your Teams environment is crucial for protecting sensitive data and ensuring business continuity as an organization. To ensure this, Microsoft has put in place policies that dictate the creation of Teams accounts, information sharing permissions, and overall organizational usage.
Organizations can use Teams' information protection features to discover, categorize, and safeguard confidential data. Labels can be used to apply to emails, messages, files, and other content shared within Teams to prevent accidental data leaks and unauthorized access.
Microsoft Teams Information Protection is the linchpin of all security in the Microsoft suite that IT teams can use to create custom labels that reflect their organization's specific needs. Protection policies can be automatically applied based on the sensitivity of the information by configuring these labels. Content shared can be classified and protected within Teams and other Microsoft applications, such as SharePoint and Office.
Step-by-step Guide: Setting up Data Loss Prevention (DLP)
Data Loss Prevention helps to prevent the inappropriate sharing of sensitive information in Teams, which reduces the risk of data breaches. With a Data Loss Prevention (DLP) policy the IT Team can monitor and automatically protect sensitive data. To prevent unauthorized users from viewing or sharing data in private chat or Team channels, DLP controls can be implemented based on sensitivity labels.
To set a DLP you must first of all create a policy in the Microsoft Teams Information Protection Center (Microsoft Purview center). The templates default to specific types of information based on your industry and the type of 'data you have that may be subject to certain policies and regulations. Interestingly, you can create advanced workflows and build the policies to suit your organizational needs.
The next thing to do is to name your policy and add a relevant description so that other teams can understand your DLP policy and its purpose. Equally specify where you would like your DLP policies to be applied.
You can then customize your preferences based on location, workload and even users or groups. The next step to carry out is to define your policy settings by choosing the type of content you would like to protect. Test your strategy to make sure your policies do not disrupt users' workflow and make any necessary changes.
Finally, check your settings and you're done!

Implementing Information Rights Management (IRM) in Teams
One of the steps to take in securing your information as Microsoft Team information protection is concern, is to enable Information Right Management (IRM) in SharePoint Online. IRM is actually an effective way to protect sensitive documents and ensure that they are only accessed by authorized users. IRM is used to restrict access to documents even after they have been downloaded from online libraries like SharePoint or OneDrive.
By implementing IRM in Microsoft 365, you limit the actions that users can undertake on files that has been downloaded. For instance, the IRM settings may permit users to see files but not print or copy them.
To use IRM protection feature, you must set up and activate Rights Management. IRM uses the Azure Rights Management service from Azure Information Protection to encrypt data and set usage constraints.
To implement IRM after enabling the Rights Management service, sign in as the global administrator or the SharePoint administrator. To access the Microsoft 365 administration area, choose admin from the app launcher icon in the upper left. Select settings in the left pane, and then select classic setting page.
Choose Use the IRM service indicated in your setup under the Information Rights Management (IRM) section, and then click Refresh IRM Settings. By doing so, the IRM service in the tenant's document libraries and SharePoint lists will be enabled.
Business owners in their Microsoft Teams Information Protection plans can use IRM to safeguard their documents once IRM settings have been activated at the tenant level. To encrypt a document library with IRM, take the following actions:
Start by navigating to the settings for the list or library. In the Permissions and Management section, select the "Information Rights Management" link. If you don't see this link, it's possible that neither your Office 365 account nor the SharePoint Online Tenant settings have the Information Rights Management (IRM) service activated.
Choose "Restrict permission" for the download checkbox for the documents in this library on the Information Rights Management Settings page. Create a permission policy title by giving the policy a name, and add a permission policy description by giving it a description.
Every document you upload to SharePoint is encrypted, and whenever you attempt to read one of those documents, Office 365 security servers verify your login information. So that you can guard against any unintentional disclosure of your information, you can designate what each user should be permitted to do with this document. When users download files from a list or library that has IRM enabled, a "Restricted Access" warning will appear.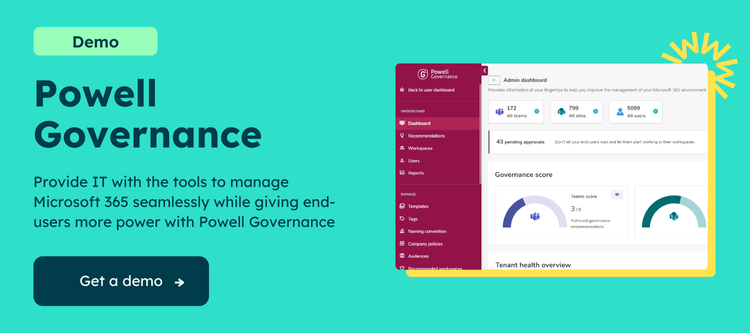 Ensuring Compliance with Data Encryption and Privacy Settings
Organization should place a high focus on protecting their data by ensuring data privacy. This can be done by setting access controls to protect sensitive information from unwanted parties while preserving data integrity. If data privacy standards are not followed, they may incur significant losses. Teams complies with a variety of data protection laws, including GDPR and HIPAA, and offers compliance certifications to assist enterprises in fulfilling their legal obligations.
We have among other the Microsoft Trust Center which includes information on security, privacy, compliance and transparency, Microsoft 365 security and compliance center which helps to manage your compliance efforts across Microsoft cloud services in one place.
IT departments in their quest to ensure Microsoft Team Information Protection can use the Microsoft 365 Compliance Center to guarantee adherence to data encryption and privacy settings. They can then modify the policies to suit the needs of their organization, such as preventing external file sharing or requiring two-factor authentication for particular users.
Best Practices for Information Protection in Teams
Microsoft Corporation makes significant time and financial investments on the security of its platforms, including Microsoft Teams Information Protection. The engineering team keeps working in improving and adding new security features.
However, to cut off any threats in this area, companies need to adopt ad hoc internal security procedures and train their employees on the policies in place so that they are fully aware of all potential threats to the company's IT security.
There are methods for enhancing team security and lowering security concerns. Some of the best practices for Microsoft Teams security are listed below.
Define Microsoft Teams governance
Configure data security features
Share information in the right collaboration space
Configure guest access settings and review them regularly
Always use lobby for meetings with guest users
Enable multi-factor authentication
Enforce Teams privacy
Create activity alerts
Delete permanently sensible documents
These practices will help your IT team to ensure a high level of protection of your organization's system and its data.

Managing Sensitive Information in Microsoft Teams
Storing sensitive information in Teams poses a security risk, especially in circumstances where the team is no longer making use of the sensitive data. To assist users in locating and safeguarding their collaboration data, Microsoft 365 has built-in classification and enforcement tools.
Use the following tools to establish information management in your Microsoft Teams Information Protection strategy.
Privacy Tags (for Documents)
These labels can be assigned to a specific category, priority and policies. As Microsoft states in its documentation, "For example, apply a Confidential© label to a document or email, and that label encrypts the content and applies a Confidential© watermark. Content markings include headers and footers as well as watermarks, and encryption can also restrict the actions that authorized individuals can perform on the content."
You can establish retention policies that outline how long to store Teams data in order to adhere to legal, business, and regulatory requirements. Retention policies can also be used to direct the deletion of data that is no longer required to be kept. These policies are applied to email, SharePoint site, OneDrive account, etc.
eDiscovery and legal hold
Electronic Discovery can be used to identify and retrieve electronic information for legal cases. Teams' conversations can be recreated with eDiscovery to provide the legal team with the complete context of the conversations.
To find sensitive information, you can run an eDiscovery search to find your sensitive information. For example, you can run a guided search for a credit card number in your environment.
Advanced Threat Protection (ATP)
This is a cloud-based email filtering service that monitors Teams by protecting your organization against malicious content and prevents users from accessing it. ATP also protect against malicious files in SharePoint and OneDrive for Business. Make sure that ATP is enabled for Teams, OneDrive, and SharePoint.
Data Loss Protection (DLP)
The results of Microsoft 365 DLP policies can provide a better understanding of which documents contain sensitive information and where those documents are located. Policies can equally make sure that documents that the DLP engine determines contain sensitive information cannot be shared with third parties.
In short, these are all effective native tools to help classify, protect and manage your sensitive data in Microsoft Teams and across Microsoft 365.

Ensuring Information Security in Teams Meetings and Chats
Messages and chats in Microsoft Team are not end-to-end encrypted, so it is technically possible for Microsoft to eavesdrop on a landline conversation. Also, a Team call could be recorded by any participant outside the application without anyone else knowing about it. So, in order to keep your teams' meetings and chats secured, there are security features to set up by the organizer.
Use the lobby: The lobby is a waiting room where meeting participants must wait for approval to enter the meeting. The meeting organizer can manage who enters the meeting and ensure that unauthorized people are not admitted
Limit the number of presenters: The meeting organizer through this Microsoft Teams Information Protection strategy, can add roles (presenter and attendee) by limiting the number of presenters to a minimum thus having full control over the meeting.
Disable meeting chat: In meetings that involve confidential information, meeting chat should be turned off. This is because such conversations storage is not suitable. e way such conversations are stored is not suitable for confidential information. The meeting conversation will not carry on after the meeting has concluded if this functionality is disabled.
Secure a meeting: To secure a current meeting, the meeting organizer can change participant settings. This is done from the meeting options page either before or during the meeting.
Conclusion
Your organization's cloud environment will have a significantly enhanced security posture by implementing the Microsoft 365 security best practices outlined in this guide. Review and update your security measures frequently to keep protected from new threats and to guarantee the security and privacy of your users.
Powell Teams can be a core asset in protecting your information in Microsoft Teams especially to decide when Guest can access to a team and if a team can be public or private