POWELL INTRANET
Discussion
In the Powell Discussion webpart, you can now apply a style to messages.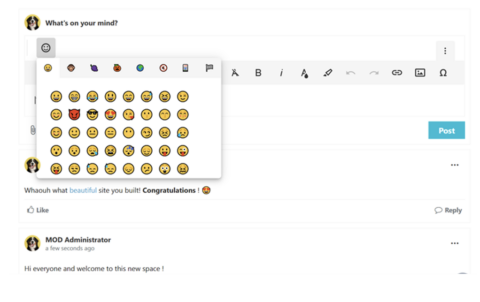 Gamification
We offer a new webpart that allows you to display statistics and KPIs on actions made by users:
The score for the current and last period
The champion for the period
The number of actions done for the period chosen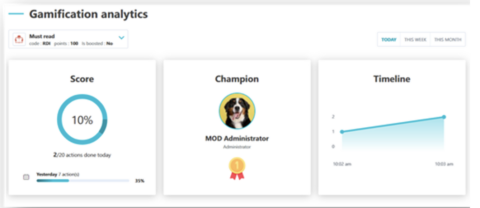 Learn about Powell Intranet gamification features through our article.
Portal administration in front
There is no need to access Powell Manager to enable some essential features on your portal!
As a site collection administrator, you will now be able to enable Powell features like alerts, contribution boards, dynamic translation and so much more directly from your portal.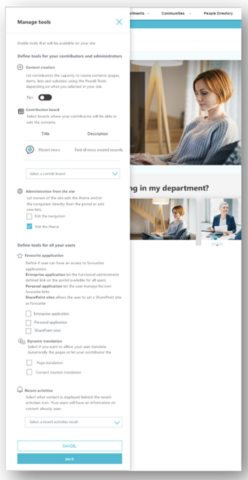 Find more about our new features on our Help Center
POWELL TEAMS

Powell Teams Administrator Dashboard
Powell Teams will now offer a brand-new dashboard for IT administrators.
IT admins can now have a much simpler, appealing, and readable dashboard that will inform and provide more assisted and guided experience with Microsoft Teams governance.

The admin dashboard will be delivered in two steps in March: 
By the end of next week, you will benefit from a "tenant health overview" with current access to reports in the first release
The full version of the admin dashboard will be delivered in the second release at the end of March.
It will include a new governance score to measure where you stand in your journey and tips to guide you on improving your score.
Read more about your First Microsoft Teams Health Check here. 
 Find more about our new features on our Help Center