POWELL INTRANET
Combined Search
Have you tried our Combined Search webpart? It's a great way to showcase content from various sources in a visually appealing manner. And guess what? You can now participate in our March contest and design your own Combined Search webpart! Show off your creativity and challenge our Powell developer team by submitting your idea for the best webpart at:  https://pow365.sharepoint.com/sites/learningcenter/user-voice/SitePages/Combined-search-contest.aspx.
We're also excited to announce that we've added new features to enhance your experience. Contributors can now unlock additional abilities and provide more web-part displays, giving them greater flexibility and control over the search results they display. Intranet users can also manage their preferences for the web part (if enabled by a contributor), allowing them to filter their search results based on their needs and preferences. So, give it a try and see how these new options can help you find what you need more efficiently.
.
New Seasonal theme
Celebrate International Women's Day with a new seasonal theme and add some flair to your digital workspace! Enjoy a fresh look and feel that honours the achievements of women around the world. Make your intranet experience more engaging and inclusive!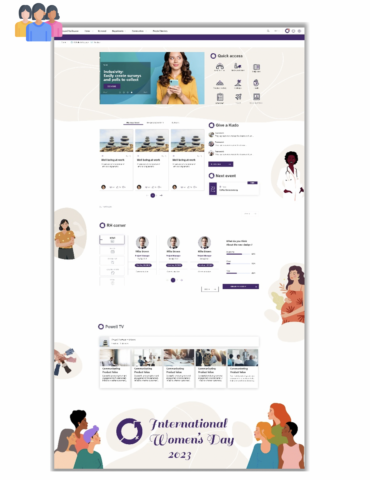 Accessibility
We want everyone to be able to use our components with ease, so we've made some changes to improve navigation and web part usability. We've also taken feedback from accessibility reports into account and made other improvements based on RGAA/WCAG2.1 guidelines.
These changes will make it easier for everyone to interact with our components and have a better user experience.
To ensure accessibility, we now include an accessibility report in our development process to ensure all rules are respected.
Visit Release Notes for February month for more detailed information.
POWELL TEAMS
Team Compliance information
As a Microsoft Teams administrator, you need to ensure that your teams comply with governance rules. With Powell Teams, you can easily enforce these rules and take action to maintain compliance. However, specific actions can only be performed by team owners.
If a team fails to comply with any of the governance configurations in its template, a red info point will appear on the user dashboard. In the team editing interface, each governance rule displays an info point that indicates if the rule is being followed and why it's important. This feature allows team owners to keep their teams in compliance with governance rules without the need for intervention from the Powell Teams administrator.

Massive Archive
Powell Teams' archive feature makes managing unused teams with important files and documents easy. And now, with our latest update, you can take advantage of our massive archiving capability to archive multiple teams simultaneously with just one click!
Whether you're looking to tidy up your workspace after a Powell Teams health check or organize your teams, our massive archive feature will save you time and eliminate the hassle of tedious, time-consuming archiving tasks.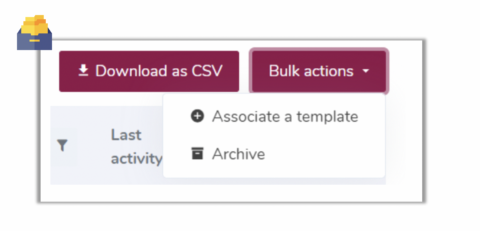 Alphabetical ordering for Powell Teams text tags
With our latest update, Powell Teams administrators can now order text tags alphabetically on their users' dashboard, making it easier for users to quickly find what they need and keep their workspace organized.
Visit Our Help Center for additional information on Powell Teams.