Matthieu is joining the Powell Software team as our Chief Product Officer, bringing with him a wealth of experience from his previous roles in Microsoft. Having spent over seven years in Product Marketing and nearly a decade working on Digital Workplace projects for end customers, we are delighted to have Mathieu on our team. Within Microsoft France, Matthieu managed the M365 Enterprise Product Manager Team. He was in charge of promoting Microsoft 365 in the Enterprise Market, which naturally involved continually interacting with customers, sales teams, and Microsoft Corp. teams.
To get to know Matthieu better and discover more about his background we've asked him a few questions to give insight into our new CPO.
Interview Matthieu Silbermann
Chief Product Officer Powell Software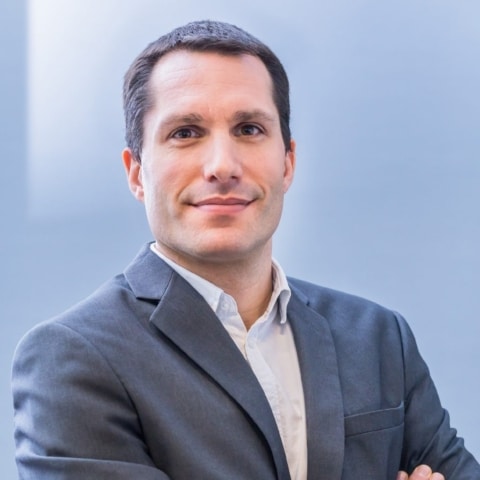 What was your role in Microsoft? Can you tell us a bit about what this involved?
I was responsible for the M365 Enterprise Product Manager team for Microsoft France. We were in charge of promoting Microsoft 365 in the Enterprise market and to ensure business follow-up. This included numerous interactions with customers, sales teams, and Microsoft Corporation teams.
What is your mission as Chief Product Officer at Powell Software?
The functions of the Chief Product Officer encompass the two components of the product. Firstly, the team of technical product managers, working with R&D to develop new functionalities. Then the Marketing Product Managers team, articulating the value proposition to customers.
What attracted you most to join Powell Software?
The solution's fit with the current needs of organizations in today's hybrid work environment: enabling employees to stay connected and continue to collaborate. And doing so by taking full advantage of companies' investments in their Microsoft 365 services. Most importantly, I was very impressed by the work done over the last twelve months by the teams, especially the product and marketing teams.
What do you like most about your job?
Being at the crossroads of technical, business, and customer issues.
What are the three words that best represent Powell Software's corporate culture?
Agile, human, and French Touch!
What is your favorite Office 365 or Powell Software feature and why?
All of them! I don't want to cause arguments among my former Microsoft team, each of them is a great advocate for a component of Office 365 😊
What is your hidden talent?
I love to learn every day.
Where can our community connect with you on social media?
To learn more about our people, our corporate culture, and the different talents at Powell Software, we invite you to visit our Discover Us page, and the Join Us page to find all of our employee interviews. Meet our team, discover their hidden talents, and what each brings to the Powell Software team.
Of course, you can also write to us by filling out our contact form or keep an eye on Welcome To The Jungle to apply for one of our employment opportunities.
Don't forget to connect with us on our various social networks to follow all Powell Software news! We're active on Linkedin, Twitter, Facebook, and Youtube.