Powell Software sponsors the 4th Annual Strategic Internal Communications for Health Care Conference!
Join us in Boston on September 18-19, 2019
The Powell Software team is partnering with the Advanced Learning Institute to participate in the 4th Annual Strategic Internal Communications for Health Care Conference. This internal communication and health care-oriented event will take place at the Fairmont Copley Plaza on September 18 – 19th in Boston, Massachusetts. Make sure to reserve your ticket today!
Are you looking to cultivate a culture of employee engagement and collaboration to drive change, and connect the employee experience to a better patient experience? If so – keep reading!
This two-day event allows attendees to gain access to proven tactics and strategies that healthcare organizations use to drive employee engagement, craft and deliver meaningful messages, and refresh their internal communications strategy to achieve results. Designed with Corporate/Employee Communications, Marketing, Human Resources, and Public Relations professionals in mind, this conference was created to assist in solving the most pressing internal communication challenges that every company might face.
Discover Powell Software
If you are looking to leverage Office 365 and SharePoint Online by implementing a digital workplace for your company, come and stop by the Powell Software booth!
Powell 365 is a ready-made digital workplace that is built on top of the Microsoft Office suite and allows companies to provide a compelling and user-friendly intranet portal for employees to communicate and collaborate.
Powell Hub is the workspace for personal productivity which transforms daily operations and bring all applications into one single platform and help employees stay focused.
Our SharePoint and intranet design, Powell Manager, lets your IT team optimize user experience on Microsoft Office 365 without any coding or custom development. In as little as 2-4 weeks, your team can build a customized intranet portal.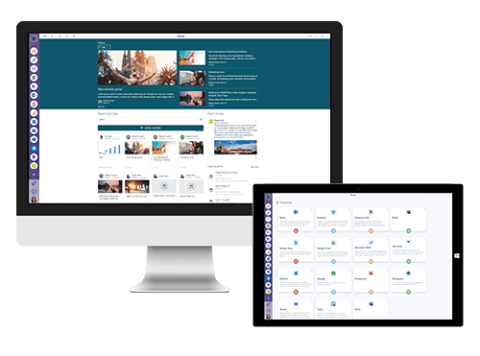 We'll see you there!
September 18 – 19
Fairmont Copley Plaza
138 St. James Ave., Boston, MA 02116
Even if you won't be on location in Boston, contact us today! We can easily set up a meeting with one of our consultants to help you better understand the value of our Intelligent Workplace Suite.