Expert Roundtable Discussion
Shaping the Modern Digital Workplace
As the digital workplace landscape continues to evolve and grow, how is your organization managing these changes? Join us as our digital workplace experts discuss all of this and more!
As organizations continue to navigate an evolving modern digital workplace landscape, it can become overwhelming to identify the right tools and strategies to implement. Sometimes even the smallest adjustments to a governance plan or adoption strategy can yield impressive results. Having these strategies and plans in place is critical to ensuring your organization and employees are primed for success.
Join us for this expert roundtable and hear from Synergy Corporate Technologies Senior Solutions Consultant, Jason Blair, as well as  Powell Software digital workplace expert and Microsoft MVP, Matt Weston.
Recorded: Thursday, July 16th at 12 pm EST / 9 am PST
What you'll learn:
Ways to optimize your Microsoft Teams adoption and governance strategy
How to prevent Shadow IT from taking root
Tips and tricks to establishing a company intranet
The best tools for remote workers
Join Synergy and Powell Software on as our intranet experts discuss the modern digital workplace! This 45-minute webinar will give you the knowledge it takes to take the right steps in your digital transformation journey. Don't miss this opportunity to listen to the experts and get in contact after watching to ask them any questions that you all might have!
Meet the Speakers: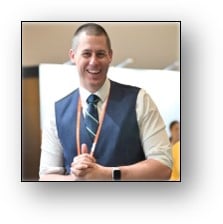 Matt Weston – Powell Software Lead Evangelist & Microsoft MVP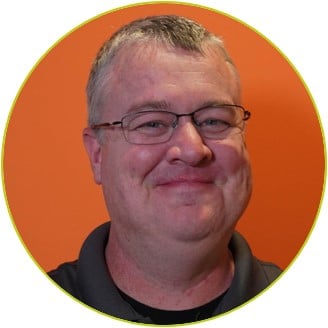 Jason Blair – Senior Solutions Consultant, Synergy
About Synergy:
Synergy was founded on the core belief that the right technology, when implemented correctly, can make your business better. Add great customer service and support and you have the makings of an organization that can guide you through the ever-changing world of business technology. For over twenty years, they have grown and adapted to the incredible changes in the world of IT and they bring that experience to the table. Synergy is here to be your technology partner, a go-to provider you can depend on for specific solutions to your business' unique technology needs.
About Powell Software:
We are an International Software Vendor, that drives digital transformation by offering intelligent digital workplace solutions. Through our collection of easy to use collaboration, productivity, implementation, and governance products, we help customers all over the world realize their digital workplace projects from A to Z with ease. Contact us today for more information about our suite of digital workplace products:
– Powell 365, the Office 365 Intranet
– Powell Teams, the adoption and governance integrated app for Microsoft Teams
– Powell Hub, the one-stop-for-all productivity platform
– Powell Apps, the best Digital Workplace mobile app
– Powell Manager, the design and governance Digital Workplace tool
Today, Powell Software is present all around the world to get as close as our community as possible, with 10 different offices located in Europe, North America, Australia, Middle-East, Asia, and Africa. Our strong partner network enables us to answer our client needs in the best and most reactive way.
Have questions after watching the webinar? Don't hesitate to reach out!