Employee advocacy is a way to build your business with improved brand awareness and new leads – just by leveraging the resources you already have. In this guide, we'll explain how to create a successful employee advocacy program with the help of your company's intranet.
What is employee advocacy?
Employee advocacy sounds like a complicated term, but it's really quite a simple concept. It involves inspiring the people who work for you to become outspoken brand representatives within their own personal networks. See this employee advocacy definition from the HR Technologist:
"Employee advocacy is an effective way of expanding the organic reach of a company's messaging. It can create new customers – as individuals in employees' direct network are more likely to be converted by content shared by them personally, as opposed to branded digital communication. It also helps to strengthen your position as a preferred employer."
Why does employee advocacy matter?
With so many marketing channels available, you might wonder whether the ROI on employee advocacy marketing is really worth investing in. The answer from industry professionals is a resounding yes. Take a look at the following data points on employee advocacy:
As a general summary, engaged employees have been proven to bring in higher quality customers and talent than many other channels – and at a lower cost. Instead of considering employee advocacy as a new investment, think of it as leveraging an existing asset. The investment and risk required are astonishingly low, especially when compared to the potential benefits of employee advocacy.
Employees are just one asset you can leverage, the best way to start building an employee advocacy program is to use tools already available. Your intranet is a great place to start. Provide content, educate, and encourage sharing through digital workplace tools. Make it easy for employees to talk positively about your company by providing the information and know-how they need to get started.
How your intranet can enhance your employee advocacy strategy
Your corporate intranet is a valuable platform that can help empower members of your organization to create and share content. Here are a few ways to turn the components of your digital workplace into employee advocacy tools:
Integrate social feeds
The easiest way for employees to spread branded company content is by sharing posts from your company's social media accounts. If your intranet supports embedded social feeds, consider integrating these within the employee portal where they'll see it every day. Powell Intranet lets you place social feeds exactly where you want them and even personalize layouts for different departments and roles. When employees can see social media marketing content from within the tools they use daily, they'll be more likely to share with their network.
Get new ideas
There's no limit to the number of innovative ideas for content your employees might dream of. A dedicated forum discussion is a great place for suggestions, where it's accessible anytime a new idea pops up in someone's mind. Companies can stimulate brainstorming by posting occasional prompts to spark a new wave of ideas. You could use Yammer or Microsoft Teams to facilitate this discussion. Powell Intranet bridges your intranet and Microsoft Teams to allow employees to easily switch between both and make sharing content ideas easy.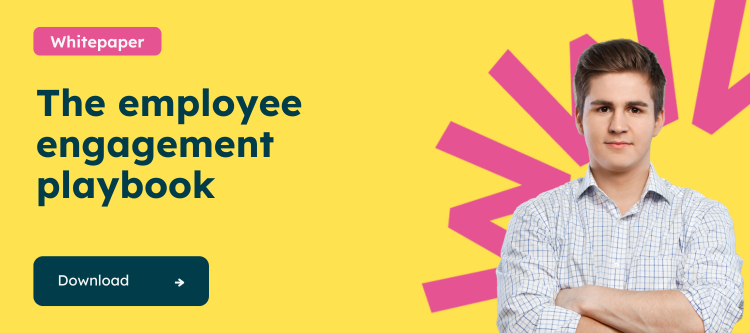 Recognize contributions
Over time, you may notice that a relatively small group of employees is responsible for the vast majority of advocacy and social sharing. This engagement typically comes from engaged employees, which experts estimate only make up around 15% of most organizations. Individuals that go above and beyond with their contributions deserve recognition – and what better way to post shout-outs on your intranet? Public acknowledgment gives these individuals validation and can even inspire others to join in the efforts.
Train employees
Intranets are the perfect platform on which to provide engaging and effective training. As part of your employee advocacy program, consider offering employees social media training to help them become more effective brand advocates. Social media skills are valuable for employees to have in today's job market, so it's a win-win on both sides. Store guidelines, templates, and best practices with a content management system and ensure employees have a go-to space if in doubt about social media posting.
Measure success
The goals you set at the beginning of an employee advocacy initiative should be regularly tracked to gauge success over time. Use your intranet's analytical tools to compare KPIs like employee engagement and sharing before, during, and after crucial points in your advocacy program.
5 steps to an effective employee advocacy program
So you've established a need for an employee advocacy program and will use your intranet to facilitate it. But what are the next steps to get started and how can you motivate employees to share? These steps will help outline and execute an initiative with proven success.
1. Begin with achievable goals
Before you even start thinking through the details of an employee advocacy program, you should decide what you want to achieve. Are you looking for widespread brand awareness? More sales prospects? Better quality job candidates? Choose goals that can be measured with accessible data such as organic social media reach, number of new leads, or the average length of your hiring process.
2. Focus on the employee
It's true that employee advocacy initiatives are good for companies, but they're also beneficial to employees. The most widely cited benefit is that advocacy empowers the people who work for you to use their own platform for thought leadership. This can help pave a career path through networking and expanded industry knowledge. In one study, 86% of employees that had participated in an employee advocacy program noted an overall positive impact on their career.
Still, there are additional ways to make advocacy programs more employee-centric with shorter-term benefits. The main ways that companies do this are through incentives and gamification. Specific examples include contests with rewards that could include cash, physical prizes, or even paid vacation time. Two out of three managers that have overseen employee advocacy initiatives say these are the most effective methods for program success.
3. Create solid content
If you're going to ask employees to represent your brand, make sure you have content they'll actually want to share. Employees may not feel comfortable pushing anything too openly sales-oriented to their personal networks, but are much more likely to be excited about sharing organic content like achievements and milestones. Employees also need to be regularly updated on the content they can distribute, dedicate a space on your intranet to newly published content that can be shared externally.
On another note, you may want to choose an initiative that centers around employee-created content. Give employees specific prompts and invite them to create written, visual, or video content, establishing a hashtag for social media posting and rewarding the best contributions.
4. Make it mobile-friendly
Even if employees spend most of their workday on a desktop, the majority of their time on social media happens right in the palm of their hand. According to Statista, four in five Facebook users now access the platform exclusively from a mobile device. Any employee advocacy initiatives should keep this format in mind with content designed specifically to be viewed and engaged with on a smartphone. If employees can access your intranet from their mobile device, you're probably already designing suitable content.
5. Set rules
Every company needs a social media policy to set expectations for employee conduct and protect the business's reputation, and employees digital wellbeing. When launching an employee advocacy program, you should take the time to review and update your social media policy. Ensure that it's written in a way that encourages positive sharing while clearly outlining policies regarding language, protecting private information, and accessing social platforms during business hours or on company-owned devices. Make your social media policy easily accessible to employees through your intranet and highlight it when onboarding new employees.
Powell Software's employee advocacy templates provide an easy way to get your advocacy program up and running. With Powell Intranet templates for the intranet and Microsoft Teams, you'll have all the employee advocacy tools you'll need to boost social sharing and drive engagement.