Powell Software opens new Asian headquarters in Hong Kong!
We are pleased to announce the official opening of our office in Hong Kong! We are honored to have Powell Software be part of the Hong Kong Chamber of Commerce and Industry premises.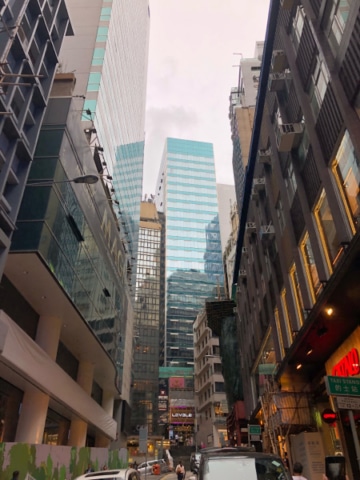 A new adventure
With more than 5% annual growth, the French community in Hong Kong continues to expand and attract more and more curious business developers. Always in the spirit of a dynamic development, we made the strategic decision to establish ourselves on the Asian continent in order to be able to work closely with our partners and our customers present in this region. As of June 7th, 2018, we opened our third international office.
We are proud to have Pierre Delage join the Powell 365 team as our Business Developement Lead in Asia to head this new adventure and be apart of Powell Software growth. This new addition is evidence of how our company continues to succeed as an international player and offers only the best to our clients.
Powell Software
Powell Software was founded in 2015 by our mother company, Expertime Group, a leading European Information Technology player. Powell Software aims to help customers drive their digital transformation by offering Powell 365, a packaged intranet solution that transforms the user experience and boosts communication, collaboration and business productivity.
We currently have over 600,000 users around the globe and over 90 international partners, and we strive to show you why Powell 365 is the leading choice when it comes to your digital workplace. As a collaborative intranet, Powell 365 helps accelerate the digital transformation of any enterprise by enriching internal communication with all the functional components of Office 365.  Powell Software has transformed employee engagement and Office 365 feature usage for more than 250,000 people who currently use the intranet solution Powell 365.
The best workplace solutions
Powell 365 is a collaborative intranet solution built on top of  Office 365 and SharePoint On-Premises. Powell 365 empowers businesses to focus on driving change. This intranet solution promotes an easy to use and easy to manage approach with our SharePoint design tool, Powell Manager. Easilly create a single point of access for all your employee needs that is attractive and evergreen. With Powell 365 intranet software you can deploy your corporate portal in less than 1 month without ever writing a single line of code.
If you are looking for more information about Powell Software or one of our products, do not hesitate to contact us today.