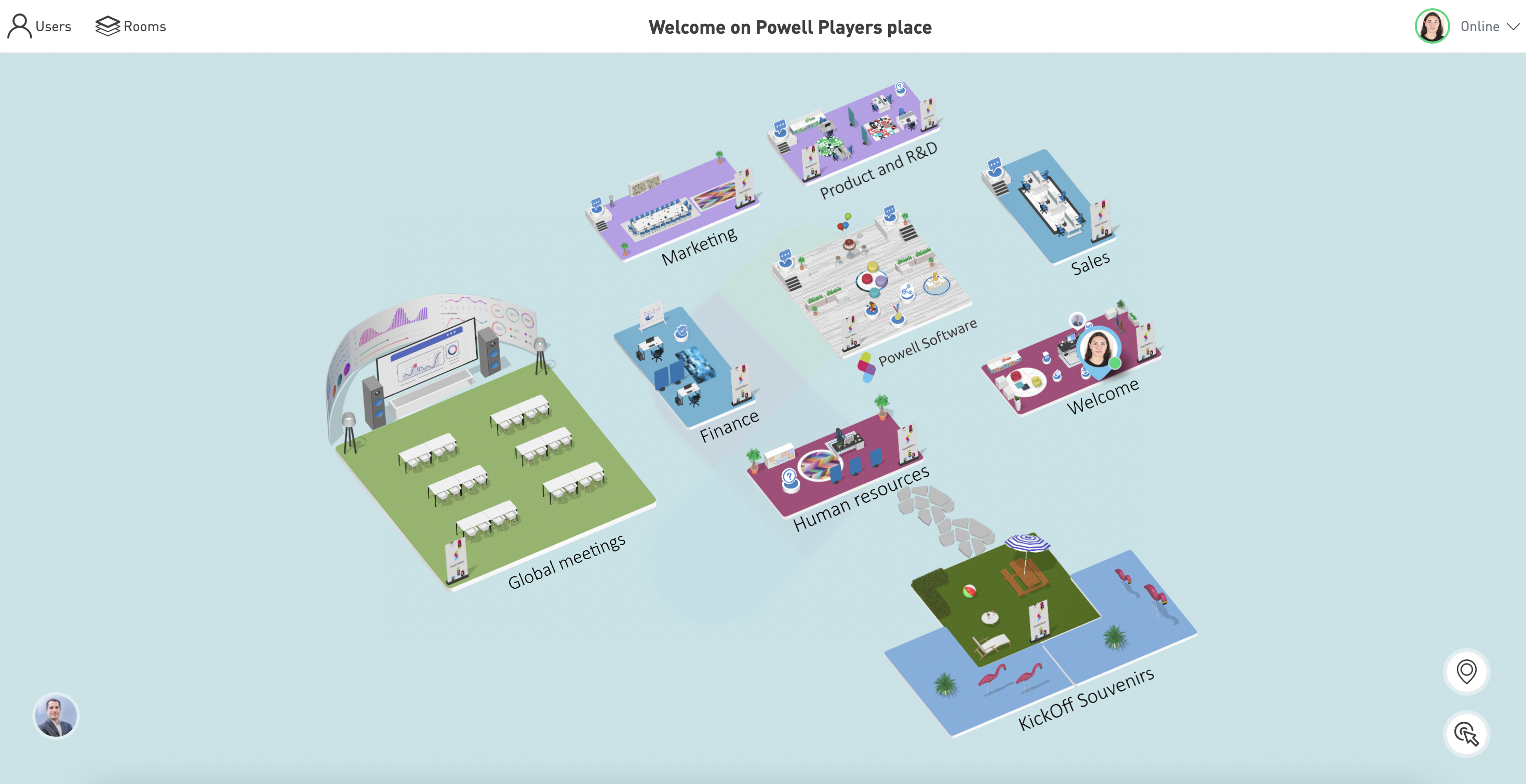 At Powell Software, we are excited and proud to introduce you to our newest innovation: the Virtual Building. In a world where hybrid work has become the norm, we identified a growing need for a platform that facilitates and enriches collaboration and communication within organizations. The Virtual Building is our answer to this challenge, offering an immersive and interactive user experience beyond traditional intranet platforms.
The Challenge of Collaboration in Hybrid Working
Today's organizations face several significant challenges in the hybrid work landscape. How do you ensure inclusivity and active participation of all employees, spread across different locations, at company events? How do you facilitate intuitive, visual collaboration beyond simple video calls and emails? How do you avoid employee disengagement with traditional intranet platforms and maintain high cooperation and co-creation across dispersed teams?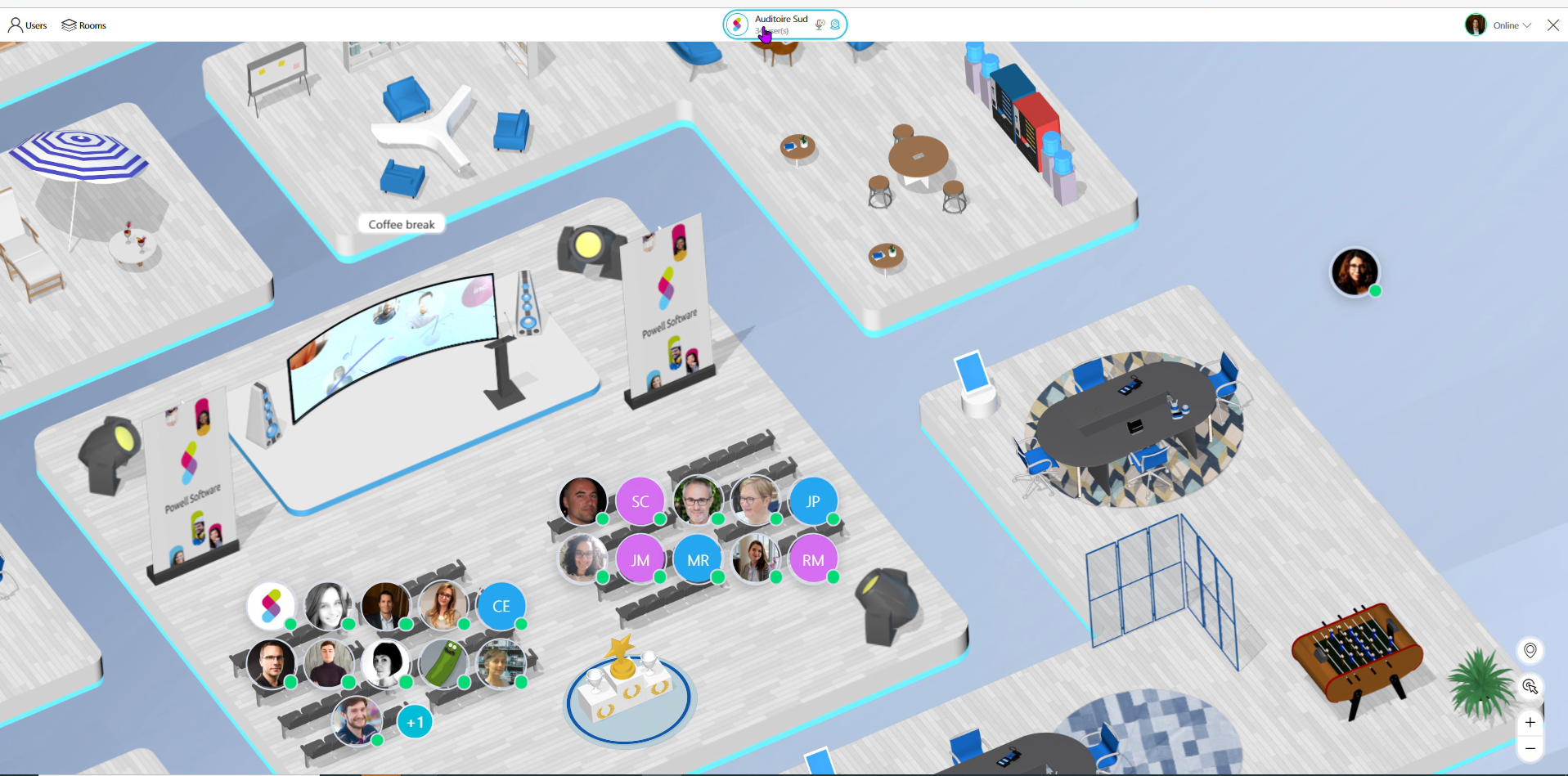 The Virtual Building: An Innovative Solution
The Virtual Building is designed as a natural extension of your intranet and Microsoft Teams spaces, offering a new dimension to digital collaboration. Imagine an area where your avatar moves freely, exploring virtual floors and rooms, with each object becoming a tool for collaboration. One-click can start a meeting, open documents and web pages, or even initiate playful interactions with your colleagues. This is fresh air compared to traditional intranet pages, providing an interactive and immersive user experience.
How does it work?
The Virtual Building is an environment where collaboration occurs visually and interactively. Users can navigate with their avatar through a virtual building, visualize their colleagues' presence and mood, and interact fun and engagingly. Access to day-to-day tools is easy, with documents and intranet sites accessible at the click of a button, and team tasks and schedules are intuitively displayed in the virtual space.
Platform & Technology
Navigating through the Virtual Building means enjoying a seamless, integrated experience specifically designed for organizations that rely on Microsoft 365 and Teams. The data and pages created are hosted on a SharePoint site, ensuring you retain control and ownership of your information. Meetings and presence within the Virtual Building are powered by Microsoft Teams, providing a reliable and familiar collaboration experience.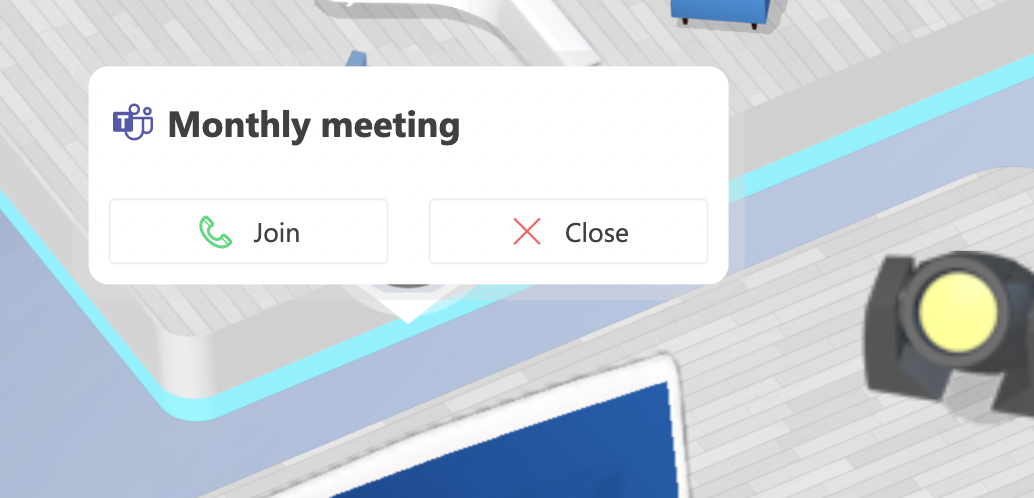 Use Cases
The Virtual Building, with its flexibility and functional richness, adapts to many scenarios, responding to your organization's specific needs. Here are three use cases that illustrate the versatility and added value of this innovative platform:
1. Virtual Corporate Events:
The Virtual Building is proving to be an essential ally for the organization of virtual corporate events, whether they are conferences, trade shows, or celebrations. Imagine a space where every on-site or remote employee can participate, interact, and experience the event in an immersive way. Attendees can navigate different spaces, interact with multimedia content, and even leave their impressions and feedback in dedicated areas. Interactions are not limited to chat or video calls but take a more engaging and interactive form, providing a rich and memorable user experience.
2. Innovative Complement to Your Intranet:
The Virtual Building can also be an interactive extension of your existing intranet, introducing a new dimension for onboarding new employees or training. Instead of scrolling through static intranet pages, new hires can explore a virtual space, discover information interactively, and even participate in live or recorded training sessions, all in an engaging virtual environment. Training processes can be transformed into interactive learning paths, where employees can learn and interact with content and trainers in a more dynamic and immersive way.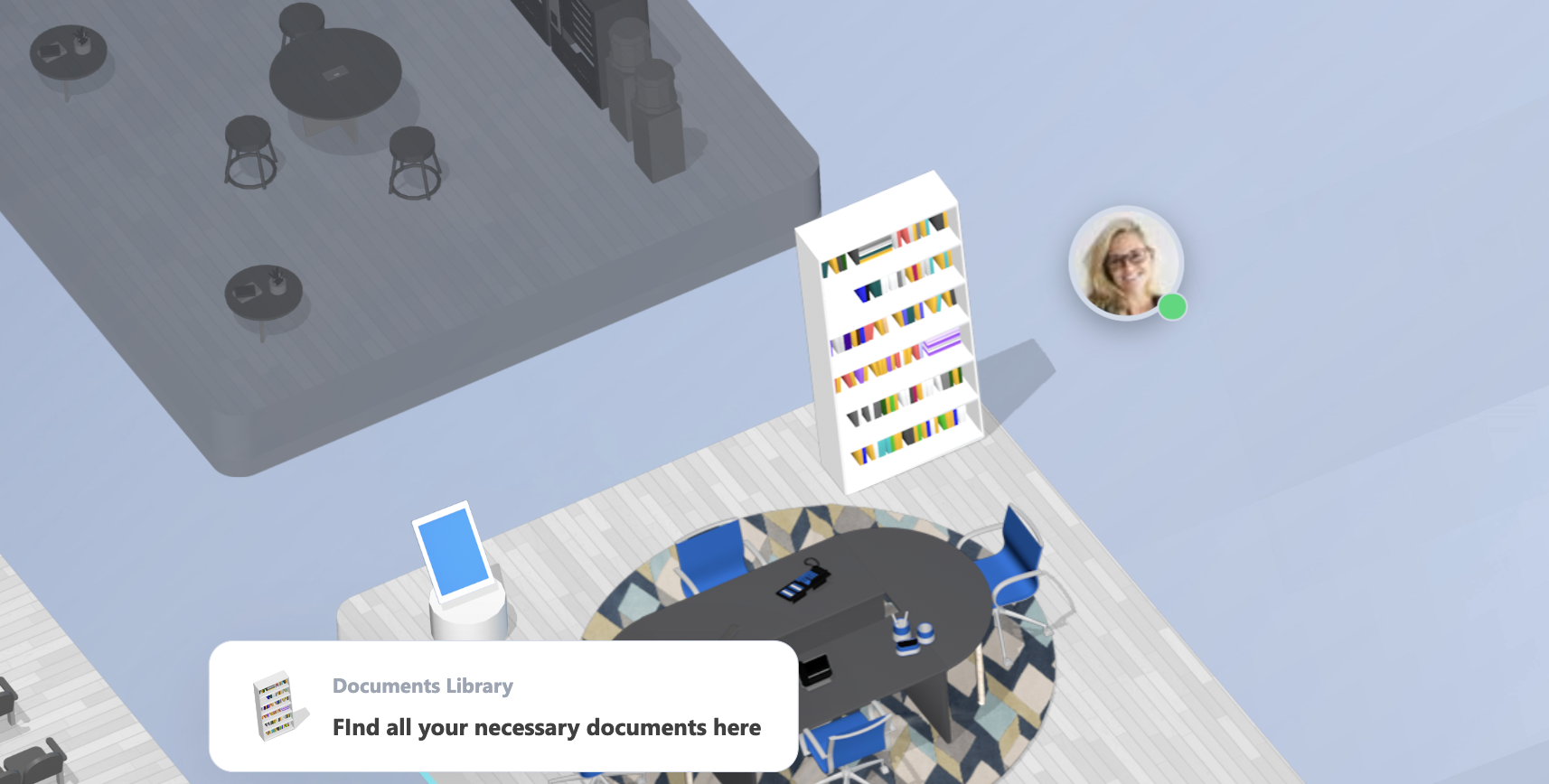 3. Work and Exchange Space for Your Team:
Think of the Virtual Building as your team's daily meeting point, where colleagues can meet for a virtual coffee, informal exchanges, or collaborate on ongoing projects, whether planned or spontaneous. Beyond formal interactions, the Virtual Building also offers spaces for everyday interactions and virtual coffee breaks, where teams can meet up in an impromptu manner, strengthening team bonds and cohesion. Projects and tasks can be visualized and discussed, facilitating collaboration and project management in a virtual context.
Customer Story
Avril, a global company, marked its 40th anniversary in April 2023 by combining a pop-up physical exhibition with an immersive virtual display through the Virtual Building. "The Virtual Building enriched our celebration, making the Avril Group's historic event accessible and interactive for all our employees, wherever they are." — Avril Representative.
Conclusion
The Virtual Building is a revolutionary step in perceiving and engaging with digital collaboration. At Powell Software, we're excited to see how this platform will transform your organization, enriching communication and fostering more profound, meaningful collaboration across your teams.