POWELL INTRANET
New header
A new header is available! You have a new ergonomic design with the ability to search directly from the header.
New creation process
We offer a new creation process in two steps!
This new creation process comes only with the new header for the moment.
Send Kudos to your coworkers
Kudos is a great way to show appreciation to your workers. Employees need to feel valued at the company! Being recognized by your peers motivates employees and increases their productivity.
That is why on the Powell Intranet you can now give recognition to your coworkers for their work!
How does it work?
An HR manager defines Kudos (Kudo topics) that can be sent to users. Employees will then click the Kudo and send it to their peers.
Learn more about our Kudo functionality through our short video.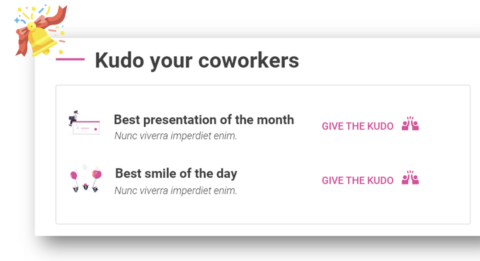 Find more about our new features on our Help Center