Endress+Hauser's Successful Journey towards a Digital Workplace with innobit & Powell 365
A Swiss-based instrumentation and process automation company pushed the strategic initiative to modernize its internal communication with a new digital workplace. Looking to enhance productivity, improve collaboration and provide a fun experience for employees, Endress+Hauser decided to embark on the journey towards a digital workplace by introducing new communications methods and adding the central element, a collaboration platform, all based on a range of Microsoft products.
Endress+Hauser chose to work with the powerful range of Microsoft Technology and the expertise of Microsoft Gold Partner innobit to tailor a solution that inspires employee efficiency and provides an interactive and engaging experience. A known expert of Collaboration & Content and Cloud technology, innobit worked with Endress+Hauser to define a clear intranet strategy and select and implement the best technology for their needs.
Through a series of workshops, led by innobit, Endress+Hauser was able to outline the project vision, understand local needs and select Powell 365 as the framework behind the new collaboration platform. This is the story of how Endress+Hauser successfully realized their journey towards a Digital Workplace and revamped the way their employees work together internationally.
Challenges
Inhomogeneous tool-landscape for communication, information and collaboration
No provisioning or open communication around the digital work environment
Wish and need of a modern, mobile and open platform for internal and external collaboration solution
Solutions
Self-Service collaboration for internal teams and external partners
Workspace dashboard for each user with the individually most important rooms and documents
Technology Behind the Solution
Upon reviewing the strategic requirements for Endress+Hauser's project, innobit proposed Powell 365 by Powell Software as the technology behind the digital workplace. The communication platform sits on top of SharePoint and incorporates Office 365 tools in such an engaging way that most companies see an 80% increase in usage, thanks to the platform. Plus, Powell 365 includes over 70 customizable ready-to-use SharePoint templates that simplify platform creation, offering a lower cost alternative to a custom build. Powell 365 resonated well with project ambitions and was a flexible solution that allowed Endress+Hauser to roll out a full cloud solution combined SPFX webparts.
Results
A customized & interactive solution completed within five months
A successful adoption process, daily users from all Endress+Hauser offices
New individual digital workspaces are established daily
Positive employee feedback, teams are pleased with the new possibilities for international teamwork
Download the Full Story: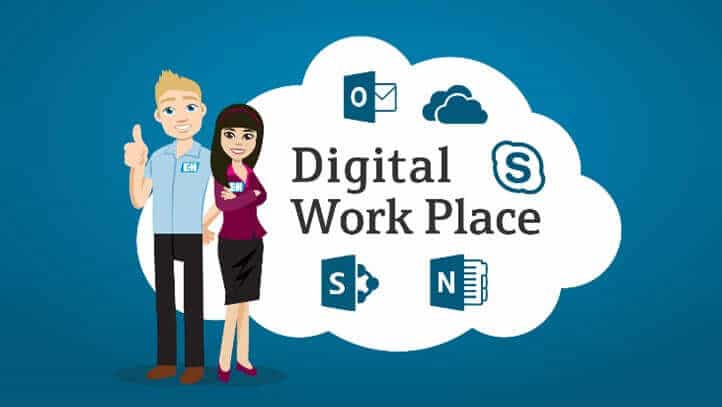 Click here to read the full story!