We are pleased to introduce Philippe Gomes!
We have a team of truly talented people that keeps growing! Come meet the newest member of the Powell Software family. In line with the opening of a new office in London and in order to lead the region, Philippe Gomes has joined the Powell Software team as Country Manager for the United Kingdom and Ireland. Read our interview below to meet the newest member of the Powell team who is managing our London office.
Employee Profile: Philippe Gomes
UK/IR Country Manager at Powell Software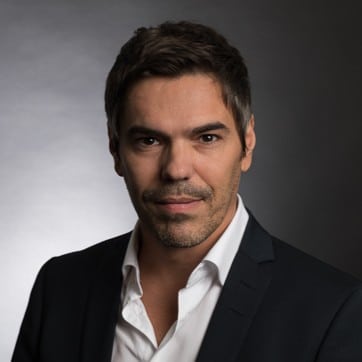 In sync with opening of our British HQ, Philippe Gomes was brought on to help develop and manage country operations. Philippe joined the company in September 2019. With a background in Sales and a love of bringing a business to life, he will create and enrich our software's presence on this strategic market, that is the UK.
Philippe has extensive experience with Office 365 in the world of employee collaboration and process. Coming from five years at Nintex, he has always worked with Microsoft tools. After helping establish the workflow company in France, he made the move to Powell Software to boost employee collaboration with a product offering he really believes in.
What attracted you to work on the Powell Software team?
People. I think that there is a great culture and I got to know it through an old partnership with Expertime, the mother company of Powell Software. I like working with this group of talented yet humble people who are ethical in the way that they do business. This is what drew me to the company. Powell Software is a joyful place which makes it easier to collaborate.
What do you like most about your job?
The excitement of creating something from scratch. I believe in our product and our vision. Having the opportunity to bring it to life in the UK and having this challenge to take it to the next level, hopefully to great things, is what I like most about what I do.
What three words would you use to describe our culture?
Powell Software culture is definitely built around caring, smartness, and innovation.
Caring because I think that the people do look out for each other and that they tend to be like minded in the way they do business. We care about people at Powell. It is a company that fundamentally, trusts and empowers people.
Smart, because I think there is a lot of diversity and clever people. From the product developers to designers, to the people that have made Powell the company that it is today. Coming from its humble beginnings, these guys are doing some really great things, especially when it comes to the platform and the products being developed.
Innovative because Powell is breaking out in a tough and crowded market. We have worked to always have and offer incredible value to customers. Plus, our platform provides innovative ways to help people work better and smarter.
What is your favorite Microsoft Office 365 feature and why?
It has to be Microsoft Teams. I love the way we can channel a conversation with natural interaction. Interacting can be finding a document to having a video chat on the go, with my mobile. It is particularly important for remote workers. It really encompasses the concept of digital workplace. Even though I am in London most of the time, it allows me to get closer with the teams. That is something that has had an important impact on the way that I work and helped me fit in with my new colleagues. It probably has had the biggest impact.
What do you do in your free time outside the office?
Free time? I work overtime – I'm kidding. So, running after my 4-year-old daughter is one of my favorite activities. I truly try to spend as much time as possible with her. Then, probably play a bit of tennis or golf, if I have some time left.
What is your secret special talent?
One of my special talents is to imitate people, sometimes well, other times terribly, but let's say I can do some pretty good impersonations. I like to impersonate my colleagues without them knowing.
What is the best social media for people to contact you on? Twitter handle, LinkedIn page etc.
LinkedIn – I spend a lot of my time on there.