Teams Health Check:
Understand how to Keep Your Microsoft Teams Under Control
When it comes to analyzing how Microsoft Teams is used and operating a proper life cycle management, many organizations are lost, can't find a simple and efficient way to do it natively in Microsoft Teams, or simply don't know what to do. Powell Teams avoids Microsoft Teams spiraling out of control with a dedicated admin dashboard and life cycle management to guide administrators and help them secure and manage their environment. Watch the Webinar to know more about how to get your Teams Health Check.
In this on-demand, 35-minute webinar you'll:
Discover the consequences of Microsoft Teams Sprawl and how to deal with it,
Understand how you could easily regain control and secure your environment with Powell Teams,
See key elements of your own environment, get a governance score and perform quick wins with a simple Health Check.
Who is this webinar for?
You'll enjoy this webinar if you are starting your MS Teams journey and want to get on the right path from the beginning. Maybe you're an IT professional. Maybe you've simply been charged with updating or building your company Teams and need some guidance. If you're working with MS Teams, this webinar is for you.
How can I watch the webinar?
We've made this an on-demand webinar so you can watch it at a time that suits you. Just fill out the form on this page and get instant access to the recording. It's that easy.
Who will present the webinar?
Product Marketing Manager at Powell Software, Julien knows the best kept secrets to govern a successful Teams environment.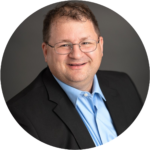 Steve Stryhalalek
Technical Customer Success Manager at Powell Software. Steve has helped organizations of all sizes unlock the tools that are available to them in Microsoft 365.