Meet the Powell 365 team in Portland
Powell Software is excited to be sponsoring MTX Portland, the 2017 Microsoft Technology Expo on September 12th at the Oregon Convention Center.
MTX Portland 2017 is the biggest Microsoft focused event in Oregon! This one day event brings technology leaders and technical teams from across the Pacific Northwest to Portland to share solutions and best practices.
MTX Portland is packed beginning-to-end with high-value presentations spearheaded by local technology visionaries who use Microsoft to drive their digital transformation, innovation, and growth. There are five different content tracks to choose from and 25 different sessions to participate in.
The Powell 365 Session
There are quite a few interesting sessions happening at the MTX Portland. The agenda is packed with insightful speakers and interesting subjects. The most innovative speakers from within the local Portland tech community will be there promoting the latest advances with Microsoft Enterprise Technology!
You definitely don't want to miss the Powell Software session at 1:00 pm! Antoine Faisandier, Co-founder and CEO of Powell Software North America, will be presenting a technical session within the Modern Workplace & Business Application track. He will be talking about how to build your digital workplace with the Modern SharePoint Experience and SPFx.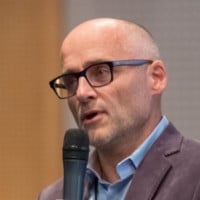 Discover Powell 365
MTX Portland is a great place to discover Powell 365, the collaborative digital workplace based on top of Office 365 and SharePoint. As a collaborative intranet, Powell 365 helps accelerate the digital transformation of any enterprise by enriching internal communication with all the functional components of Office 365. Daily operations are eased and employee interaction is increased thanks to useful features such as Yammer, Delve, Office Video, Power BI, Dynamics CRM Online, Groups, Planner, Skype Online and more with access from anywhere, on any multi-device and at any time.
Our digital workplace was created to boost the adoption and usage of the Microsoft Office 365 suite. Our clients see Office 365 feature usage jump to 90 percent on average!  Powell Software has transformed employee engagement and Office 365 feature usage for more than 300,000 people who currently use the Powell 365 solution.
Visit Our Booth
To find out more about the Powell 365 digital workplace, visit our booth! We will be located right next to our partner and event organizer Marquam! Take this chance to speak with Powell 365 team of experts and learn from our first-place winning SharePoint developers! They love to give live demonstrations of all the different verticalizations of the Powell 265 intranet solution.
Don't miss out! Get your ticket now and save your spot at this interactive conference. Use the Powell 365 discount code and get $100 off the individual ticket price! Contact us for more information.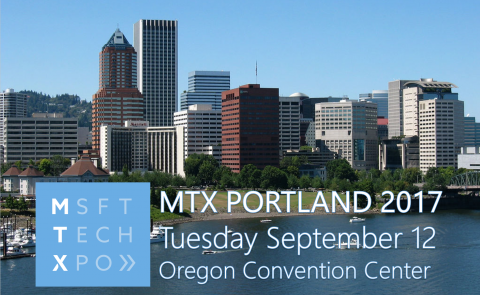 Interested in Powell 365 but unable to attend the MTX event in Portland? Don't worry! You can always get a free virtual demo online! Request a demo today!