Deploy, Scale and Secure your Digital Workplace and Microsoft Teams
Leverage your Microsoft 365 investment and simplify your digital workplace management
How can Powell Software help IT?
We help you meet the challenges of hybrid work with a secure digital workplace combining complete business communication with the highest standards of user experience and employee engagement.
Quick to deploy & scalable
Respond to your organization's rapidly changing needs with a company intranet that can be deployed and updated in just a few clicks. Benefit from out-of-the-box templates that are fully customizable. Scale your intranet to expand with your organization.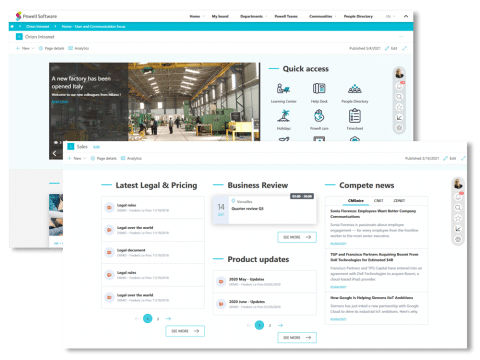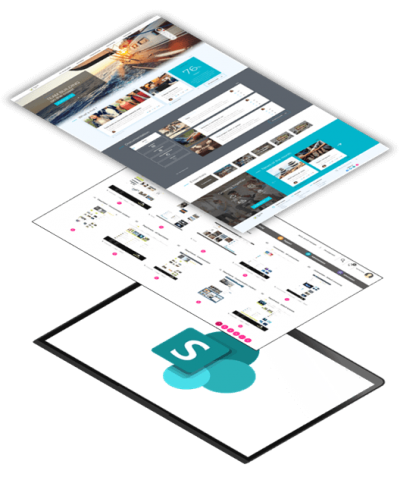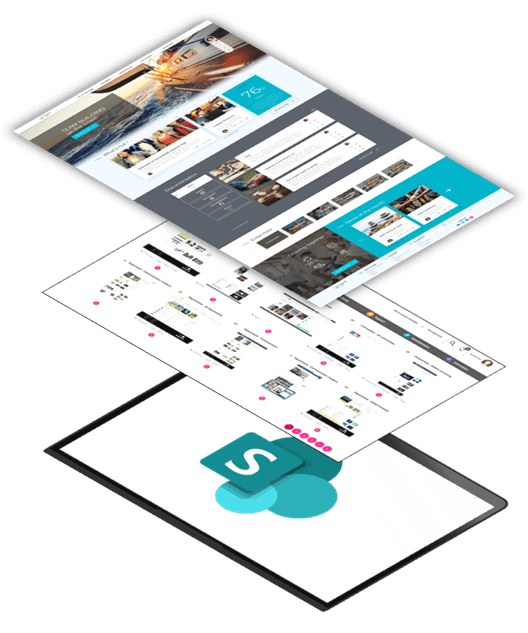 Natively secure & compliant
Built on Microsoft 365, our digital workplace is secure by nature. Data is stored in your Microsoft 365 tenant meaning we don't manage any of your personal user information. Digital workplace management is made easy.
Connected employees & tools
Connect employees and the tools they use daily by bringing the company intranet inside Microsoft Teams and vice versa. With Powell 365 users benefit from a unified communication and collaboration platform that helps improves the adoption
Simplified Microsoft Teams governance
Secure best practices in Microsoft Teams with a set and go governance policy. Set a naming convention, add tags to classify and quickly find Teams, define privacy settings and decide who can create Teams.
Better Microsoft Teams lifecycle management
Easily manage the Microsoft Teams lifecycle from creation to end-of-life with a dedicated dashboard, advanced reports, the ability to set expiration dates, and minimum owner and members policies.  Control the sprawl.
Teams templates for user experience
Help end-users get the most of their Teams experience with a gallery of pre-defined templates to enhance collaboration. Streamline repetitive activities like employee onboarding and sales RFPs further with Powell Teams API for automatic Teams creation.
Key features of Powell Teams for Microsoft Teams Governance and lifecycle management
Powell Software resources for IT
Keep up to date with the latest articles and guides for digital workplace management insights.
Join over 1.5+ million global users improving their employee experience
"We are delighted with how empowered our employees now feel; they can quickly and easily add content to the new site and share news and knowledge. Everyone now feels more connected… This is especially true of our remote workers who now have access to the same information as those who are based in the office"
Silva Homes
"An important cornerstone of our strategy is to connect TEAM ZEISS and activate colleagues worldwide… Through this project, we've removed redundant tools, enforced and adjusted a global company perspective, and quickly implemented more modern, more digital, and truly global tools for communicating and sharing information."
ZEISS Group
Engage and empower employees
Interested in learning more about improving the digital workplace?