Corporate Communications. Employee Engagement. Collaboration Tools.
Powell Software is on a mission to help companies meet the challenges of the hybrid workplace while promoting inclusivity for all employees thanks to a digital workplace solution that's accessible to all. Our digital workplace platform encompasses employee engagement, communication, and collaboration tools.
Corporate Communication & Employee Engagement
A company intranet, as part of a digital workplace, helps keep employees informed and aligned, while boosting employee engagement. It's the place to build social links and create a sense of belonging.
Get a modern company intranet designed for corporate communication success and employee engagement. Make it attractive for employees, and inclusive and engaging for HR and Comms.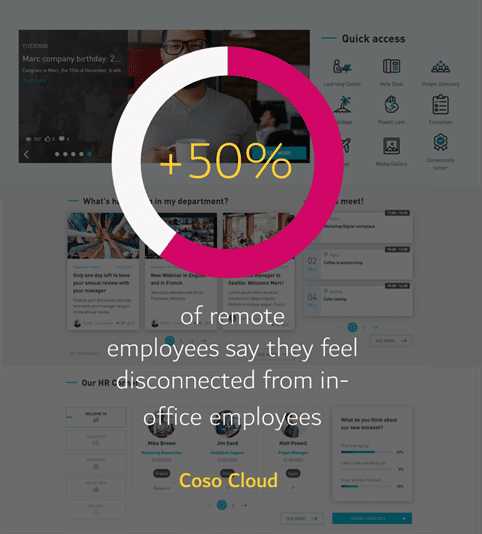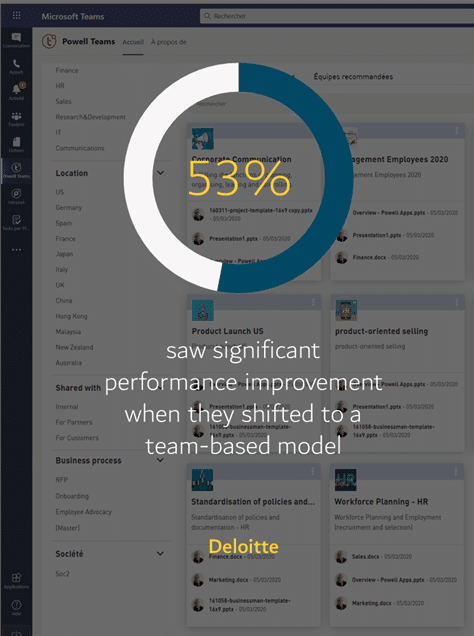 Modern Collaboration Tools
Foster a successful teamwork culture by providing collaboration tools that are effortless, organized, managed, and governed.
Improve the Microsoft Teams employee experience with a framework to easily manage Teams and work collaboratively on projects. Powell Teams helps IT gain control while retaining employee freedom.
More Efficient Together
Give employees a connected digital workplace where they can get everything done. Our digital workplace, corporate communication, and collaboration tools work together and offer smart bridges with your business apps.
Digitize and streamline daily tasks and repetitive activities through scalable and ready-to-use templates across your intranet and Microsoft Teams.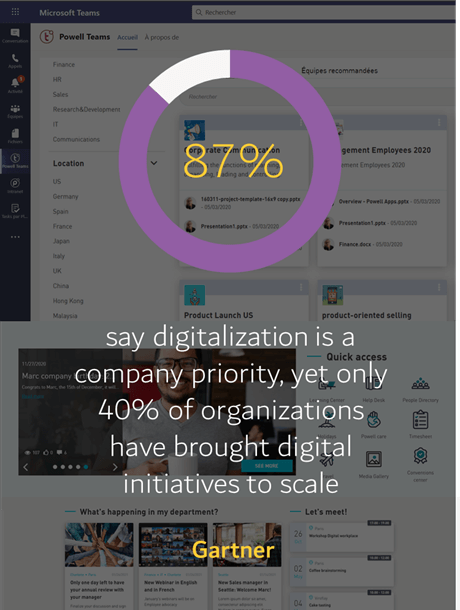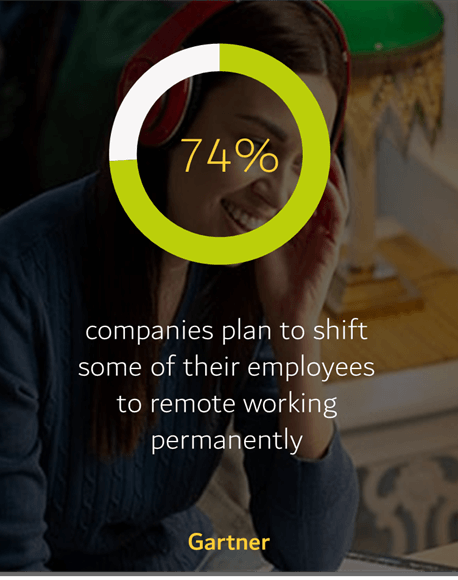 Hybrid Work Ready & Inclusive
Powell Software's digital workplace platform is hybrid work-ready. Providing the right set of tools for employees whether they're on the field, at home, or in-office.
Adapted processes help employees to get work done and remain productive from anywhere. Truly connect and involve every employee in your organization's culture and goals.
Bring your employees together within the Digital Workplace
Learn more about the digital workplace
Discover how to take your digital workplace to the next level, to drive better employee engagement and productivity in the new hybrid work world.