Your success is our success and we appreciate all your work on behalf of Powell Software. Therefore, we've put together a unique event exclusive to you, our partners.  
This exceptional event will be two packed days filled with guest speaker presentations, technical deep-dives, success stories, sales and marketing sessions, product roadmap announcements, the Powell Software Partner awards ceremony, a celebratory boat party and a private visit to the Versailles Palace – only two miles away from Powell Software headquarters! 
What is the Powell Software Partner Conference?
The Powell Software Partner Convention is our 2 day-summit dedicated to our Powell Software Partners. We want you to grow your Powell 365 knowledge and rub shoulders with your co-partners. It's an opportunity to hear from Powell Software executives, keynote speakers, share best practices and meet like-minded SharePoint & Office 365 enthusiasts. You will also find out more about the Powell 365 roadmap, latest solution updates and new product releases. 
The convention is exclusive to Powell Software Partners. It is a great event to bring together the decision makers, technical leads and business developers who work with, implement and resell our Powell Software products. 
Why should you attend?
Meet Powell Software executives and share your thoughts with the Powell 365 team. Get helpful insights in marketing, sales and business development. Sharpen your skills at hands-on technical support sessions. Stay on top of the latest product news and Powell 365 roadmap. Grow your Network and mingle with our partners from all around the world.  
Speakers
There's nothing like hearing from the experts live and in person. 
Partner Excellence Awards
The Powell Software Partner Excellence Awards is our way to bring our outstanding partners into the spotlight. Each year, we recognize 3 phenomenal companies as the top partners in the Powell 365 Partner Network within three different regions. It is important to Powell Software to acknowledge and reward our partners for their outstanding and innovative work reselling and implementing the Powell 365 digital workplace throughout the international market. These three over achieving companies will be announced at the Powell Software Partner boat party. 
Agenda
This agenda will give you an idea of what we have planned. We will update you with more details on the session topics and keynote speakers shortly. 
| Day 1 | |
| --- | --- |
| 9:00 AM: | Welcome coffee |
| 9:30 AM: | Keynote |
| 11:00 AM: | UEFA Customer Story |
| 11:30 AM: | Special Guest Speaker |
| 12:30 PM: | Break / Lunch |
| 2:00 PM: | Competition workshop |
| 3:30 PM: | Coffee break |
| 4:00 PM: | Marketing, Sales and Technical support |
| 5:30 PM: | End of day |
| 7:00 PM: | Boat party on the Seine river |
| Day 2 | |
| 9:30 AM: | What's new with Powell 365 |
| 10:30 AM: | Coffee break |
| 11:00 AM: | Powell 365 Roadmap |
| 12:30 PM: | Lunch |
| 2:00 PM: | Private Versaille Palace visit |
| 6:00 PM: | End of day |
Spots are limited – Reserve your spot now!
Venue and Location
The 2-day convention will be held in 2 different venues. 
DAY 1
The first day of the convention will be held in the WeWork La Fayette in the heart of Paris. With breathtaking views of the Paris rooftops, the art deco coworking space is comfortable and equipped to make the convention a quality experience. Plus, they have great coffee.  
WeWork La Fayette : 33 Rue la Fayette, 75009 Paris 
In the evening, the Powell Software Partner Excellence Awards dinner will take place on a Parisienne péniche boat starting at 7pm. We will cruise up and down the river Seine gliding under one bridge to another with a view of the finest monuments, while enjoying French cuisine and mingling with our partners from around the world. 
DAY 2
The second day of the convention will be held in Powell Software HQ in Viroflay, next to the city of Versailles, a short train ride away from Paris. Come have an inside look at our offices which are nestled next to the famous Versailles chateau.
Powell Software HQ : 80 Avenue du Général Leclerc, 78220 Viroflay
Powell Software is also providing a special opportunity visit to the Palace of Versailles as a fun and cultural partner excursion to give you a peek into French royal history. The Palace of Versailles (Chateau de Versailles) was once the extravagant home of King Louis XIV. During the private visit you'll see its gardens and most famous rooms as you learn the story of the rise and fall of France's monarchs and the lavish culture that leads to the French revolution.
How much does it cost?
The convention, boat party and excursion are free of cost for all Powell Software Partners. You only pay for your travel and hotel. 
How do I register?
Make sure to register before Friday, September 14th, 2018. Seats are limited so make sure to save your spot today! Please note that the registration is binding for catering reasons.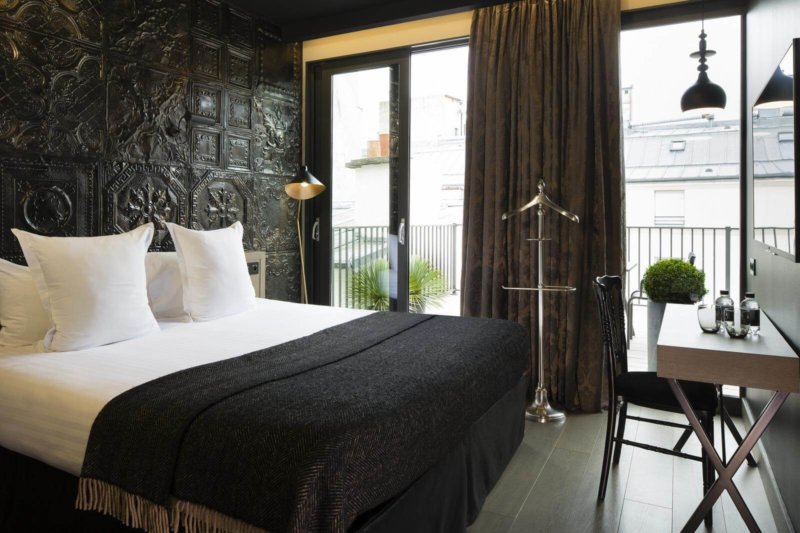 We advise that you book your accommodation as soon as possible. Paris is one of the most visited cities in the world. So, hotels might get fully booked early in advance.
Where should I stay?
We suggest you stay close to the WeWork venue in Paris 9th arrondissement. This is a central neighborhood of Paris and is close to several sites and good restaurants. Still, Paris is a diverse city and has 20 different neighborhoods to choose from. We understand if you prefer staying elsewhere.
The convention officially starts on Thursday October 11th at 9am and ends on Friday afternoon at 5pm. We advise all partners to mix business with pleasure and make a weekend out of it! If you have the option, take some extra time to explore all the amazing things the city of lights has to offer.
USA today has some convincing reasons to visit Paris that might make you want to extend your stay to Sunday. Read about it here. 
Have a question?
If you need more information, don't hesitate to contact us!