Our digital workplace solutions are built on Microsoft 365 technologies, ensuring security and trust while providing the most up-to date features. Constant innovation, coupled with a mission to better connect your employees all supported by Microsoft 365 creates the ideal partnership.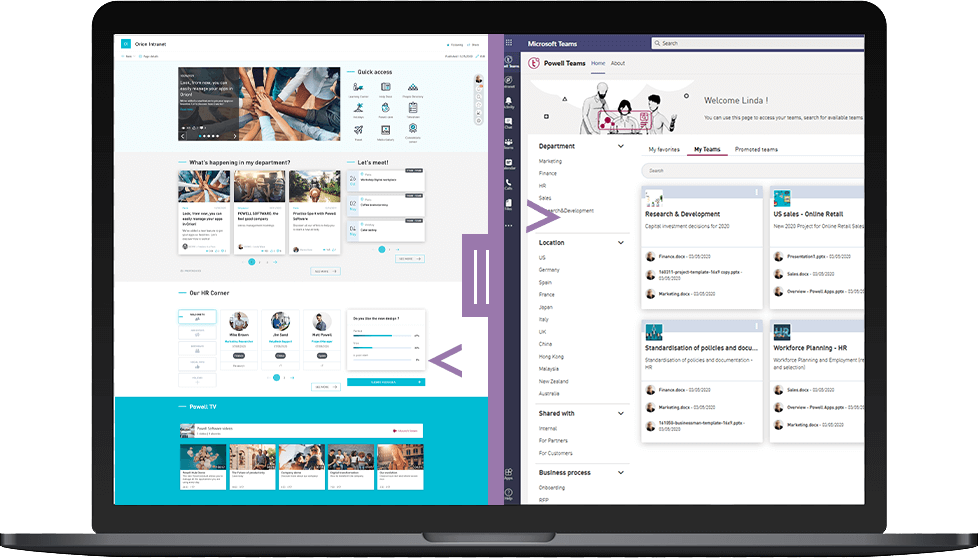 Communication & Engagement
Powell Intranet, leverages Microsoft 365s reliability, adding a customizable, modern experience for IT and end-users.
Powell Teams, a Microsoft Teams application, simplifies governance for IT, and enhances the user experience.
 Microsoft 365 Integration for a Seamless Experience
Microsoft 365 has over 250 million active users and has become an essential software suite for day-to-day business. That is why Powell 365 integrates seamlessly into Microsoft 365 programs like Outlook, Power BI, Microsoft Teams and more. Allowing you to easily switch between programs for a smooth experience. Our solutions leverage the technologies you know and love, adding improved functionalities, experience, and ease of use.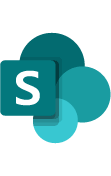 Your Microsoft Gold Partner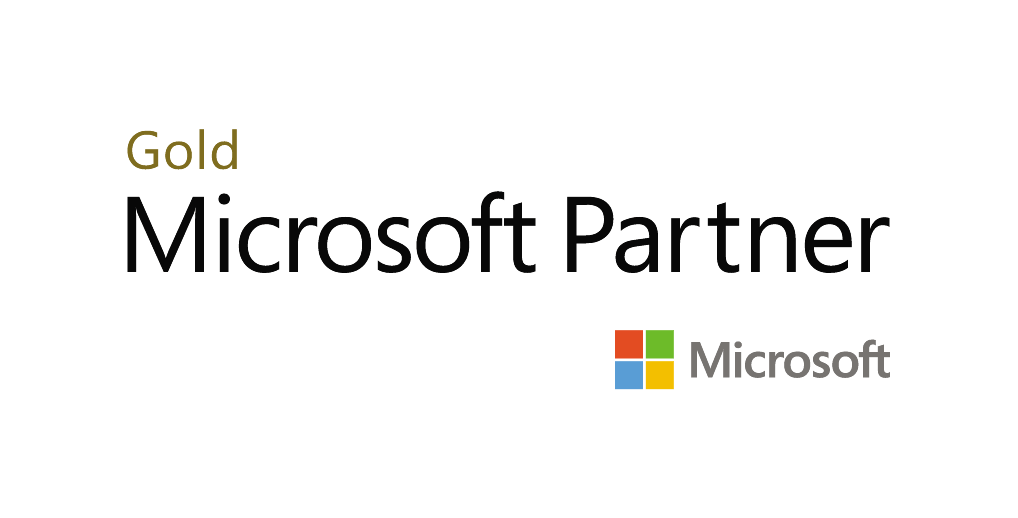 As a Microsoft Gold Partner, Powell Software joins an elite group. We achieved this status by proving our top-class capabilities in several areas including Gold Collaboration and Content and Gold Cloud Productivity. Gold status demonstrates our commitment to building the best software solutions aligned to the Microsoft platform. 
 Our partnership with Microsoft is supported by 3 key pillars:
As a top digital workplace solution, Powell Software has a strong engagement with the Microsoft 365 engineering organization. We work jointly on our roadmap and additional features. For example, we were part of the Microsoft Cortex program in 2020.
All Powell Software offers are co-sell ready and part of Microsofts internal sales catalogs and external marketplace. This helps Powell reach even more customers to better connect employees in the hybrid workplace. 
We engage with Microsoft sales teams daily on every customer project, both for enterprise clients with Customer Success Managers and for corporate clients with Microsoft Account Executives. This helps us get the best out of every client project.
Our solutions come recommended by Microsoft
''Powell Software's solutions are now co-sell ready at Microsoft on a global scale and enable all our joint customers to benefit from high value functionality and help organizations to remain inclusive, efficient, and dynamic in hybrid collaboration environments.''  
Agnès Van de Walle, One Commercial Partner Lead, Microsoft 
Microsoft Co-Sell Ready & Marketplace
Powell Teams, the Microsoft Teams collaboration tool and governance app, joins a select group of solution providers that are co-sell ready.  
Powell Teams Enterprise and Powell Teams Mid-Market are now available in the Microsoft AppSource and Microsoft Azure Marketplace for Microsoft customers, CSP partners and even sellers worldwide. 
Learn more about how Powell Software leverages Microsoft 365 to connect your employees in the hybrid workplace