Join us at the largest community-driven conference focusing on
Microsoft Office 365 products in Europe
Powell 365 is proud to be present as a sponsor at the European Collaboration Summit, taking place in Mainz, Germany. The conference will be held in the Rheingold Halle from May 28-30. It is expected to bring together up to a thousand different Office 365, SharePoint and Azure influencers, to exchange knowledge and experiences with their community.
The European Collaboration Summit
European Collaboration Summit is known for being one of the major European events concerning Office 365, SharePoint and Azure. There, you will have the opportunity to meet and network with many decision makers, admins, developers, business people, speakers, MVPs, and Microsoft people.
10 reasons to attend ECS 2018
1: INCREDIBLE SPEAKER LINEUP
More than 70 members of Microsoft's product teams, MVPs, MCMs, and other experts, from 21 countries and five continents, will guide you through all the changes happening now in the IT world. ECS 2018 features 62 MVP Speakers, 10 Microsoft corporate speakers, 14 Microsoft Certified Masters and 7 Microsoft regional directors.
2: FUTURE-ORIENTED KEYNOTE
Dan Holme, Director of Product Marketing for SharePoint and OneDrive in Microsoft Corporation, will deliver a future-oriented keynote about teamwork and collaboration in the modern workplace with innovations in Microsoft Office 365. This keynote will give an outlook about how the new ways of work are supported by new, innovative modern tools coming from Microsoft's kitchen.
3: SHAREPOINT 2019
Microsoft speakers and MVPs, both from the USA and Europe, will present the SharePoint 2019, and deliver the information only one week after the product presentation in Las Vegas!
4: LEARN EVERYTHING ABOUT MICROSOFT TEAMS
Microsoft speakers and MVPs, both from the USA and Europe, will teach you all you need to know about Microsoft Teams: features, business uses cases, architecture and developing extensions.
5: ECS 2018 IS FULL OF MICROSOFT AZURE
Microsoft Azure is underneath every new cloud service that Microsoft ships nowadays: cloud business is actually Azure business, cloud development is Azure development and modern IT Pros need to be Azure professionals as well.
6: SHAREPOINT DEVELOPER PNP STUFF
The European Collaboration Summit is a developer's paradise. The legendary Patterns and Practices Team (PnP) will be on location delivering sessions to help you to become fit for the new way of development. It is something every developer should to see. This event gives you the unique opportunity to see, hear and meet the PnP team live, in addition to all the other developer legends that will be in Mainz.
7: COMMUNITY AND NETWORKING
This is a community conference. It is all about meeting and networking with the Microsoft Office 365 sommunity. At the European Collaboration Summit in Mainz, you will meet all the different Office 365, Azure, SharePoint and Exchange people. Consultants, admins, developers, business people, end-users, nerds, speakers, MVPs, masters, Microsoft people… they  will all be in attendance sharing knowledge. You definately want to be a part of this community.
8: FULL DAY TUTORIALS
The pre-conference tutorial day will feature eight full day tutorials with some of the most prominent technology visionaries in the areas of digital transformation, business, development and infrastructure.
9: MAINZ IS GORGEOUS, GERMANY IS STUNNING
Downtown Mainz has evertyhing. There are the historic buildings, the cathedral, the Rhine valley flair and beautiful old churches. Outside of Mainz, there's the Rhine, numerous castles, and some of the oldest vineyards in Europe. The views are stunning!
10: Visit our booth #27
You can discover more about our digital workplace solution, Powell 365! Building a digital workplace is the best way to enhance the user experience and developing communication and collaboration. Visit booth #27 and assist in an intranet demo with our experts! Feel free to come over and ask any SharePoint, Office 365, or intranet questions. Our team is here to listen and give some advice on how to improve your Office 365 intranet. We will be happy to meet with you at our booth #27 !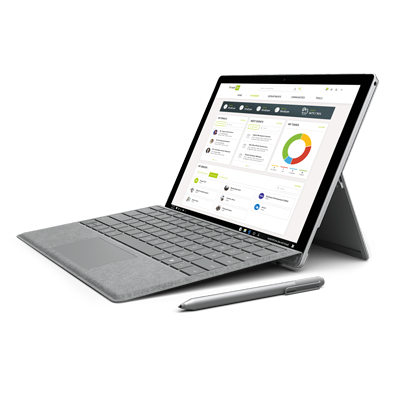 Interested in Powell 365 but unable to attend the European Collaboration Summit? You can always set up a virtual demo online! Contact us today to schedule a free demo!