Connect your organization with employees in the hybrid workplace
To truly connect with employees, organizations must ensure information flows at all levels, from top-down to bottom-up and laterally. Achieving multi-directional communication requires the merging of the traditional Intranet with team collaboration spaces like Microsoft Teams. The Powell 365 digital workplace encompasses all aspects of communication and collaboration through two pillars, Powell Intranet and Powell Teams.
Inform and engage employees
Inclusive and engaged organizations perform better. Build a corporate Intranet to communicate important information and keep everyone aligned. Give employees a voice and improve engagement.
Foster a teamwork culture for success
Improve teamwork performance & collaboration. Nurture healthy team dynamics to better tackle unanticipated challenges. Favor collective intelligence, even for distributed teams.
Digitalize business processes
A hybrid workplace requires adaptable & scalable processes for organizations. Streamline repetitive activities with guided templates across your Intranet and Microsoft Teams.
Bring your employees together within the Digital Workplace
The Complete Digital Workplace for the Hybrid Workplace
The Corporate Intranet and Microsoft Teams are hubs for communication and collaboration which work together to drive better engagement and productivity. A complete Digital Workplace should embrace and bridge both to provide the best employee experience.
An essential tool that connects employees to places and policies. Helps keep them engaged and aligned to the business mission. Guides people to all corporate resources and documents they need.
Microsoft Teams is the "Collaboration Hub" where employees work closely to achieve their goals. It is used to communicate and get work done.
Learn how Powell Software can help you get the most from your
Digital Workplace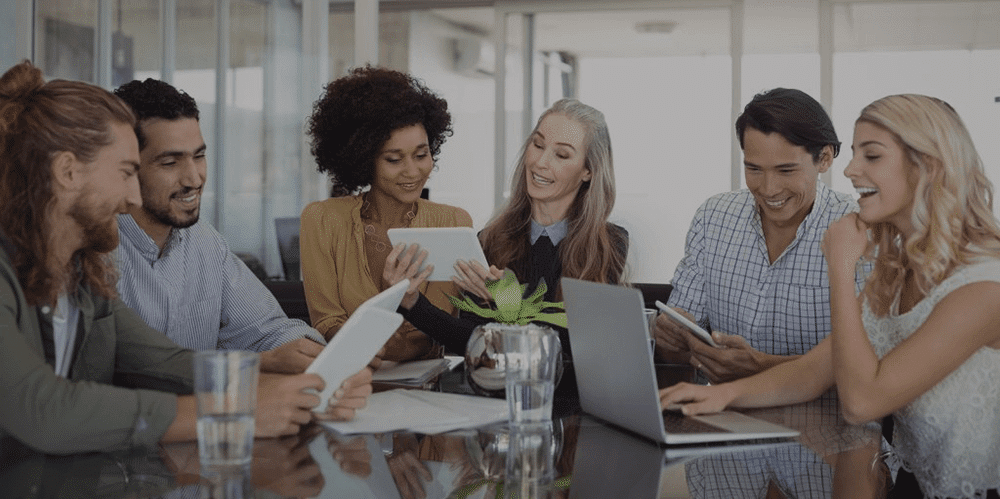 Corporate communications that engage employees
Create a company culture based on teamwork
Enable remote work within a hybrid workplace