BlueGrace Logistics partnered with Powell Software to unite employees with new digital workplace
After implementing a successful, progressive approach to transportation management, third-party logistics provider BlueGrace Logistics set out to develop their own digital workplace. Finding that their company growth and expansion was not supported well within their internal communications infrastructure, BlueGrace set out to establish a new intranet solution that would empower employees to share, coordinate, and collaborate within a centralized location.
Already utilizing the Microsoft Office suite, BlueGrace reviewed the many intranet solutions that exist around the world and decided to implement a Powell 365 intranet. Calling upon the expertise of SharePoint Solution Partner 'Insight Global' (formerly Cardinal Solutions) to assist in the transition, Powell Software was able to reinvigorate the BlueGrace employee communication and collaboration workspace into a company strength and foundational piece to their ongoing success.
This is the story of how BlueGrace Logistics successfully realized their goal to install a digital workplace that acted as the central tool for their employees to work within.
Challenges
Company growth and expansion was not optimal without a centralized location for employees to work within
No mobile platform for internal and external collaboration
Existing tools were not utilized efficiently and effectively
Onboarding process for new employees needed improvement
Solutions
Department-specific pages created to filter the most relevant, important information across the company
Visually appealing intranet to reflect BlueGrace's progressive approach where employees would remain engaged
Employee profiles created for each user in order to connect employees across all offices
Technology Behind the Solution
The communication platform sits on top of SharePoint and incorporates Office 365 tools in such an engaging way that most companies see an 80% increase in usage, thanks to the platform. Plus, Powell 365 includes over 70 customizable ready-to-use SharePoint templates that simplify platform creation, offering a lower cost alternative to a custom build. Powell 365 resonated well with BlueGrace and was a flexible, full-cloud solution that combined SPFX webparts.
Results
A customized & interactive solution completed within six months
Positive employee feedback with suggestions and requests being used to continuously improve the intranet
A successful adoption process, daily users from all BlueGrace offices
Download the Full Story: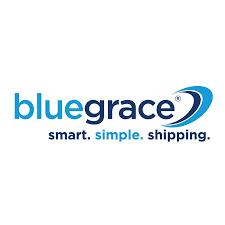 Click here to read the full story!